Every family has a story and we love to incorporate that into our artwork. This family's backyard made for the perfect setting to tell their story and capture them in real life.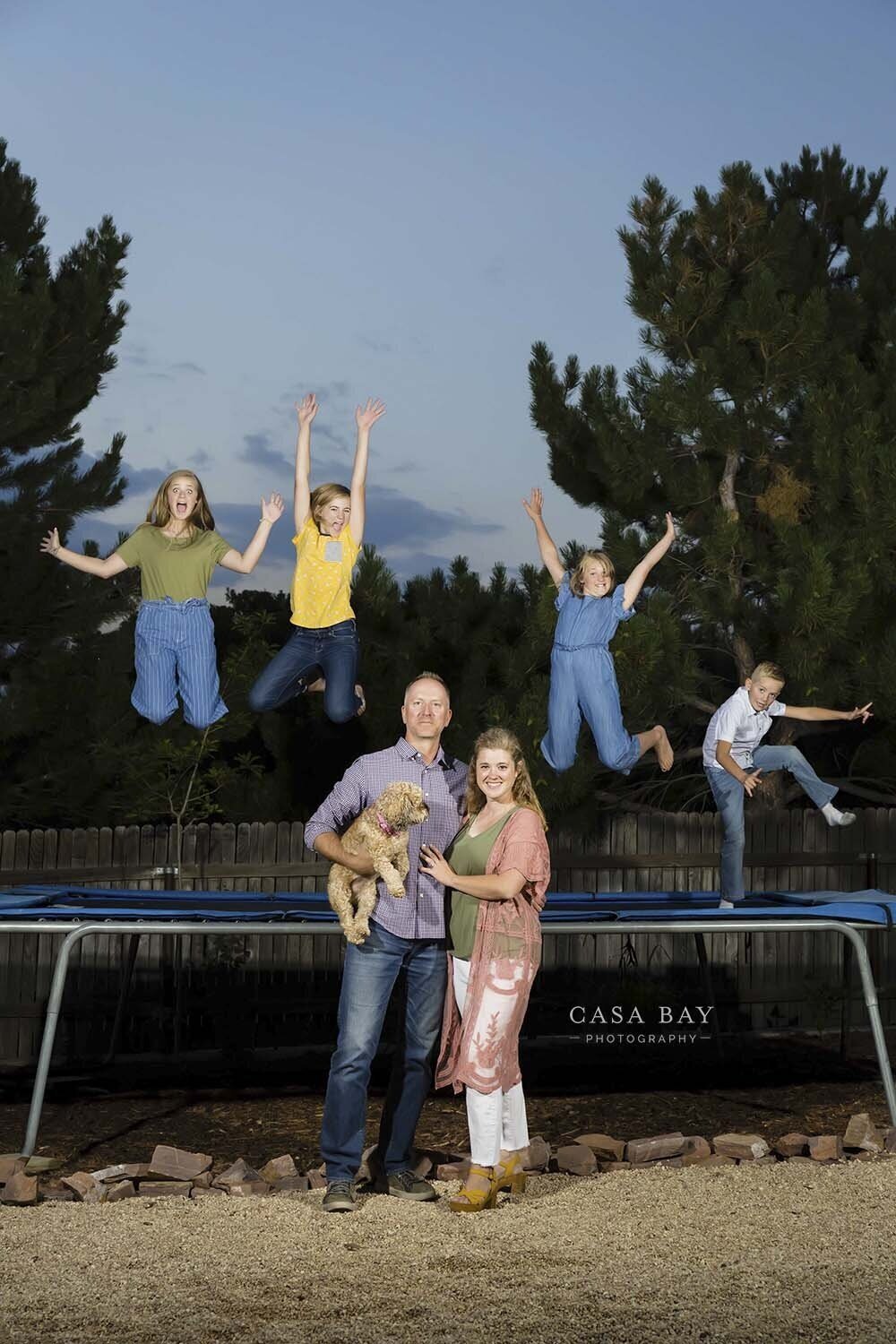 At one point in time, Thanksgiving provided a need for a larger table to accommodate more guests. So the most acceptable solution was to build a bigger table – 11 feet long!
This family lives by the motto, "when you have more than you need, don't build a higher fence, build a longer table."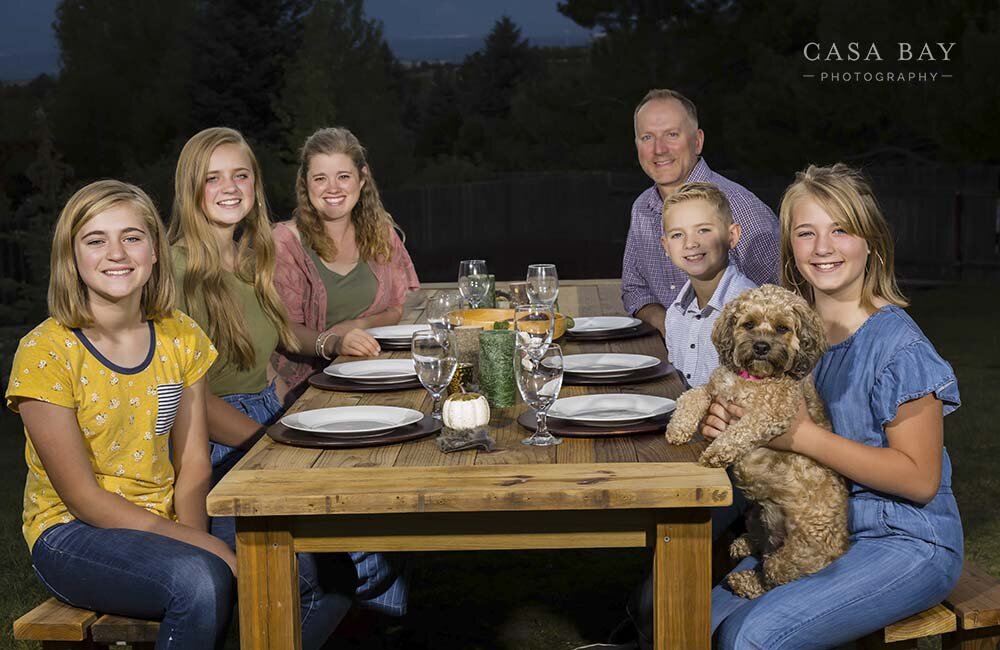 The family table, the community table, that more can gather around and connect face-to-face.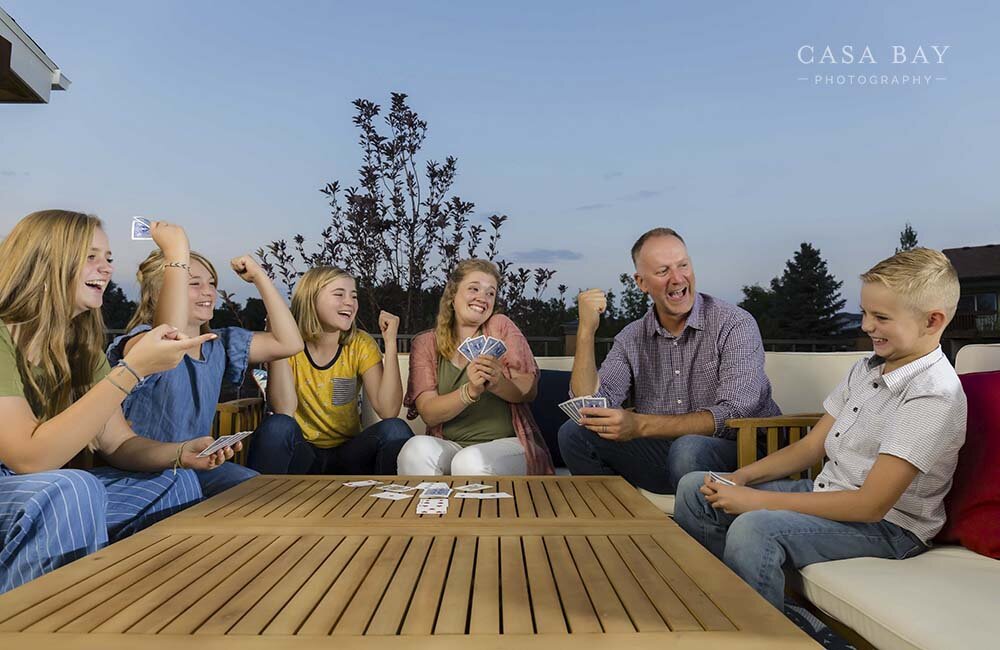 We all need community and they have always felt that it's better to invite more people IN to your life. A larger table to accommodate more people is exactly what they felt represented that way of life and the real-life connections that can be made.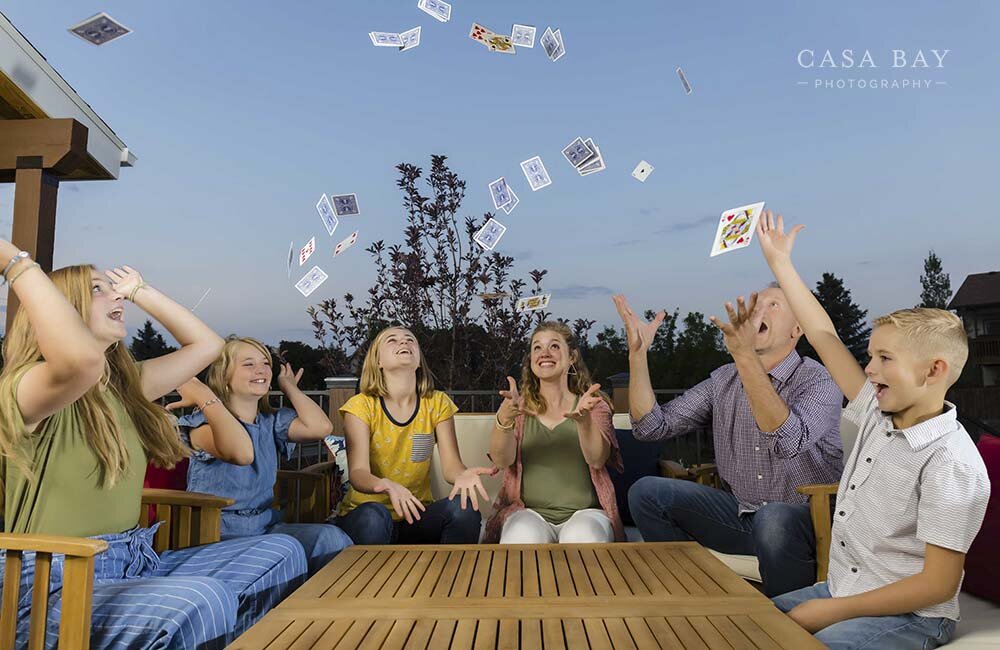 We hope you are able to find a way to connect with those you love during this holiday season, Face to face or virtually. With family pictures on your wall and more people at the table.
We wish your family a wonderful holiday season!
– The Casa Bay Family