CREATIVE PHOTOGRAPHY EVERYDAY!
I am the first to admit that I get bored easily… while other people find routine comforting, I find it uncomfortable. It is when I see myself doing the same thing over and over again that I start acting crazy and feeling stressed.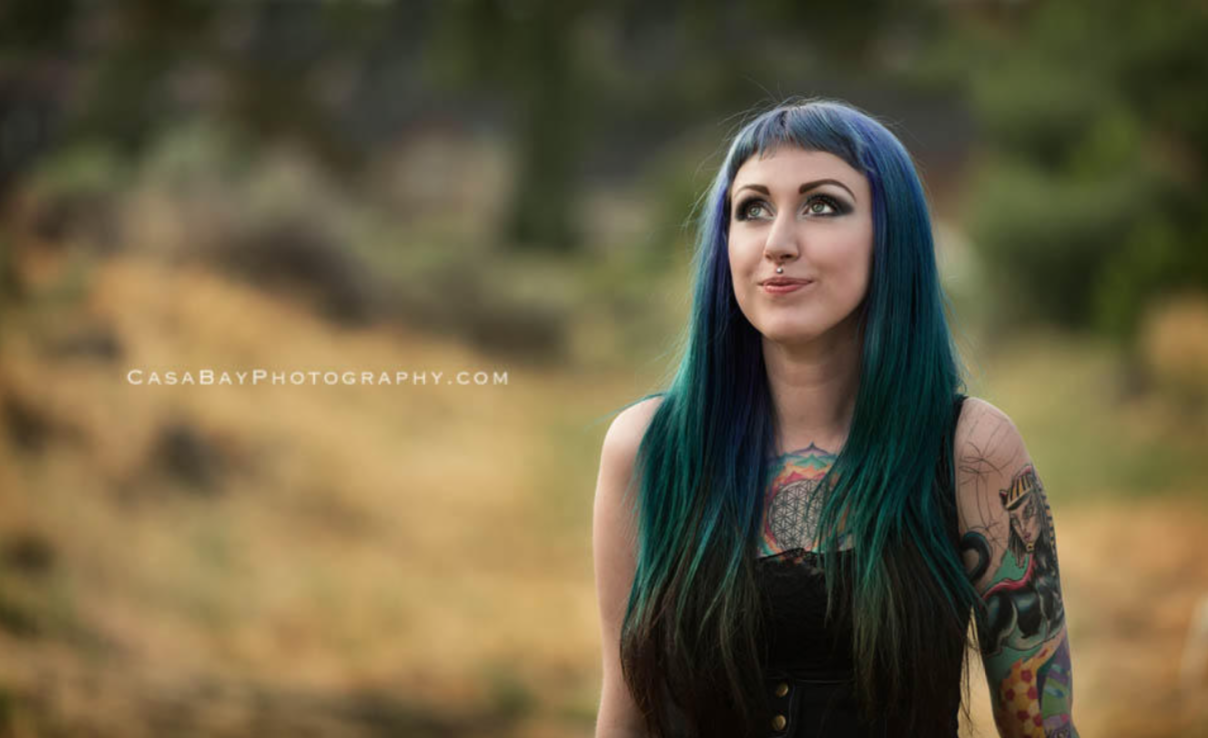 As a portrait photographer, I do tend to get a little bored about photographing people in a traditional way. I love my clients, I want to give them portraits that capture them and reflect my style, but my work tends to get a little repetitive sometimes. So, there are a couple of things I do to keep things interesting… but mostly to keep me sane and to stop my creative side from starvation!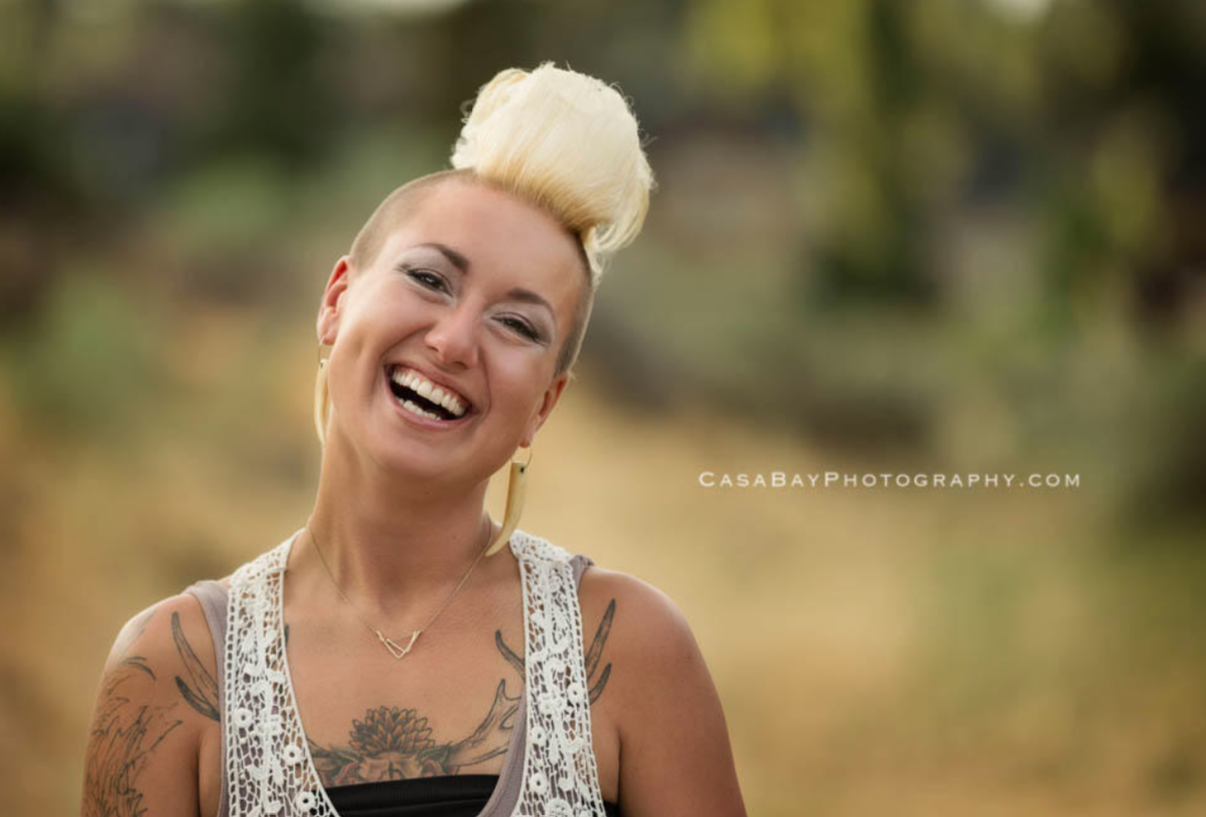 Now, I wouldn't call the images you just saw boring, but they are very much the kind of image I shoot on a daily basis. Every now and then, I need a challenge!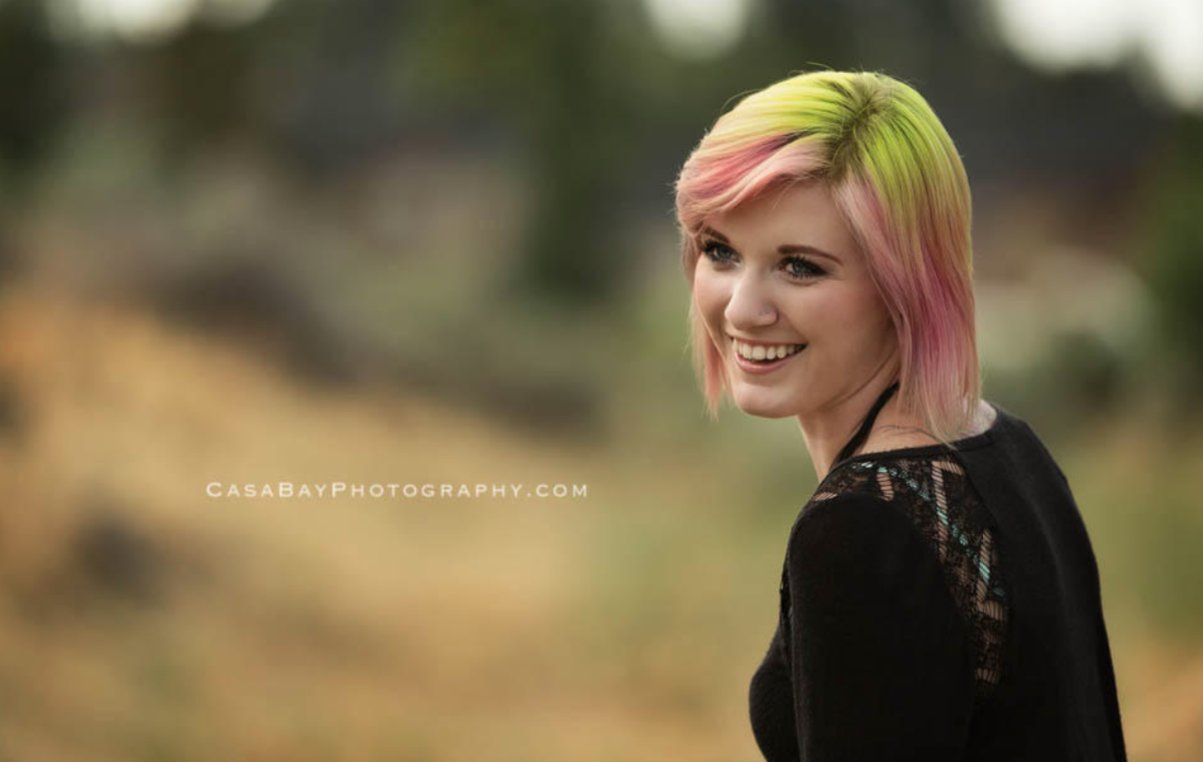 1- GIVE YOURSELF SOME PHOTOGRAPHY HOMEWORK!
I don't like being told what to do, so I was never a fan of homework. However, now I love it, because I am the one that decides what I want to do! I choose what project I will be working on and what I want to accomplish. I think about it, I plan it, and I make myself do it!
If you like photography, chances are that you spend some time looking at other photographer's work online. How about using that time to find an image that talks to you, something that you feel inspired by and challenge yourself to create your own version of it! Think of what you would do to make it better, to make it yours, to make it fit your personal style. Give yourself permission to plan something extraordinary and make yourself do it!
– I should clarify that I am not asking you to copy it, but to allow yourself to be inspired by it!
For this particular challenge, I wanted to create my own spin on the many photos of flower crowns I have seen for a while. It seems to be a trend, but I am not completely in love with the idea (examples of flower crowns) , so I wanted to see what I could come up with that reflected my personal aesthetic.
2- SET A DEADLINE!
This is not the easiest thing… we are all busy. Making time for creative projects can be a little difficult, specially when you are working with other people and there are other schedules to think about. Personally, I struggle with deadlines, and when the work is for me, it is even worse! This is why I believe joining a group or telling people about what you are doing is a great idea. I joined an online photography community that is built around photo contests – www.viewbug.com – They are great! This way, I choose the contests I wish to join, but they provide an inflexible deadline I have to deal with.
My parents are coming to spend a month with us in just a couple of weeks… that was enough of a deadline this time! 😉
3. ASK FOR HELP.
I am a firm believer that being creative is a group activity. I love inviting people to participate in projects with me, it makes the whole creating experience more fun and productive! Photography is not just interesting to photographers. I work with make up artists, painters, sculptors, engineers… you name it! There is always someone out there who is interested in participating in creative projects.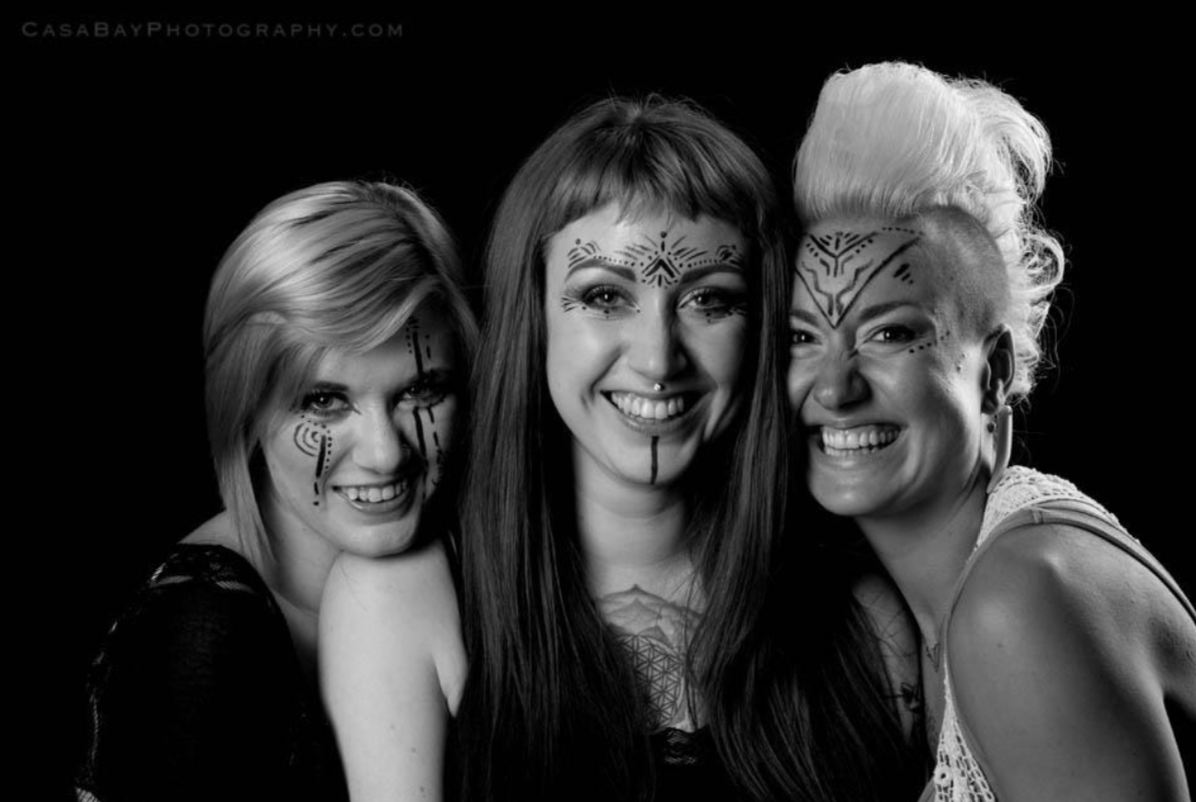 By surrounding yourself with other creative people you allow for collaboration, you can ask questions, bounce ideas off each other, and come up with solve problems you may not have been able to deal with by yourself.
I move a lot, so finding people to work with can sometimes be a challenge, but I don't let that stop me. When I meet someone who I think would be fun to work with, I just ask them! Every single one of the people I have worked with and photographed as a personal project is someone I have met in the street and given my card to, or is a friend of someone I approached. I call this the Creepy Photographer Move and it goes something like this: "Hey, I know we just met, but think you are interesting and fun, and I would love to work with you in a creative project!"
The three wonderful ladies I photographed this time are no exception.
I met Shannon at an event in a hair salon. I knew from the moment we started talking I had to work with her, so I asked. She loved the idea and we have done many projects together since then. She is my go to girl when it comes to creative projects.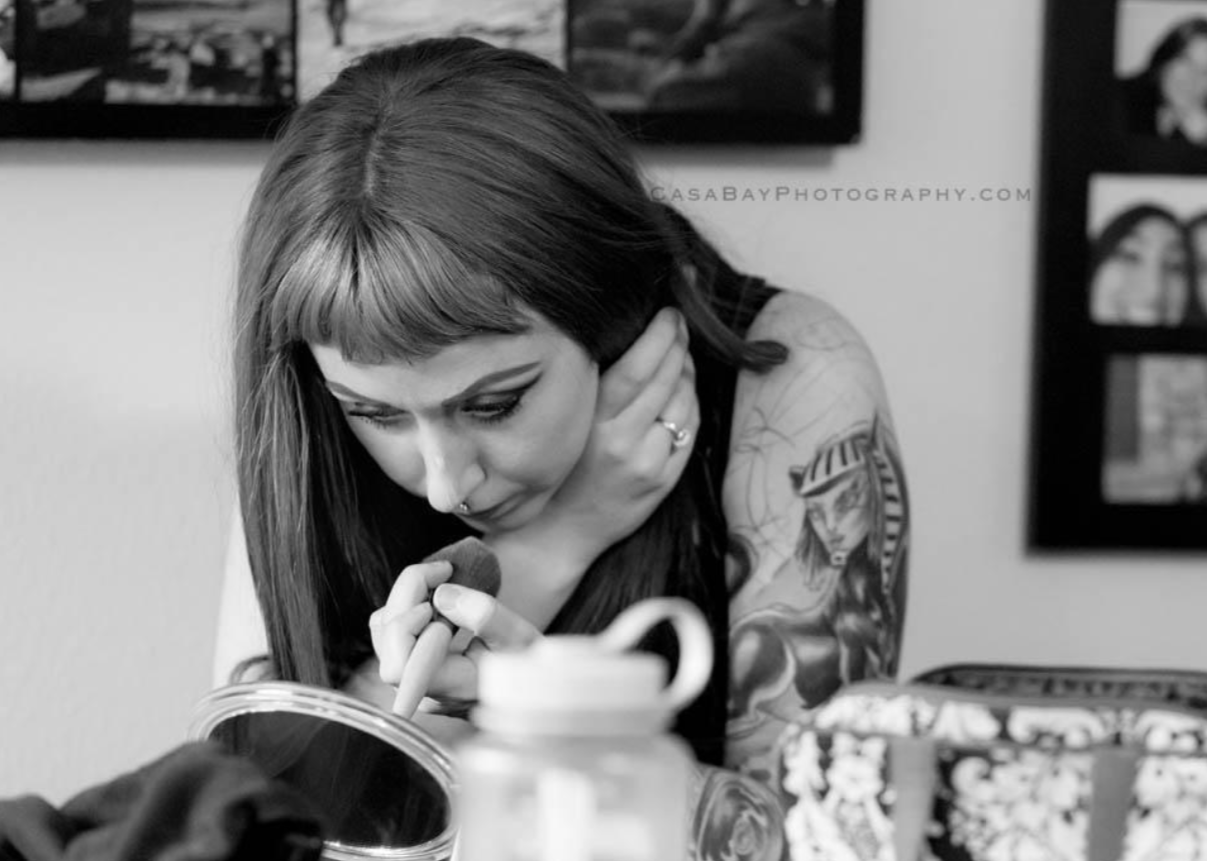 Shannon mentioned my little project to Sarah. She thought it was a fun idea and decided to join us. I love love love Sarah!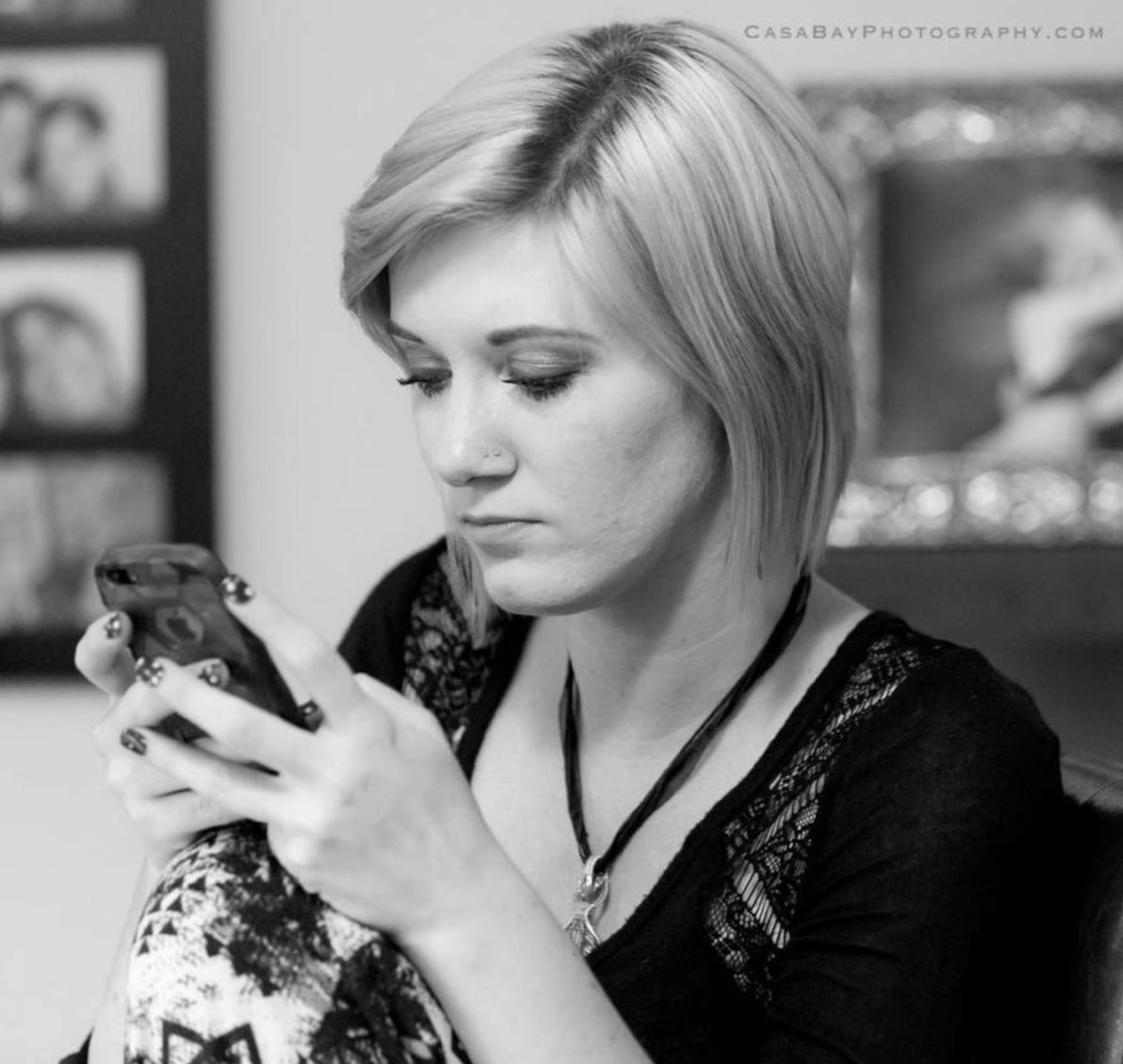 I saw Amanda in a bar. She is so confident that I could not let her leave without talking to her. I didn't have a project in mind when I met her, but I knew that something would come up and would really like working with her.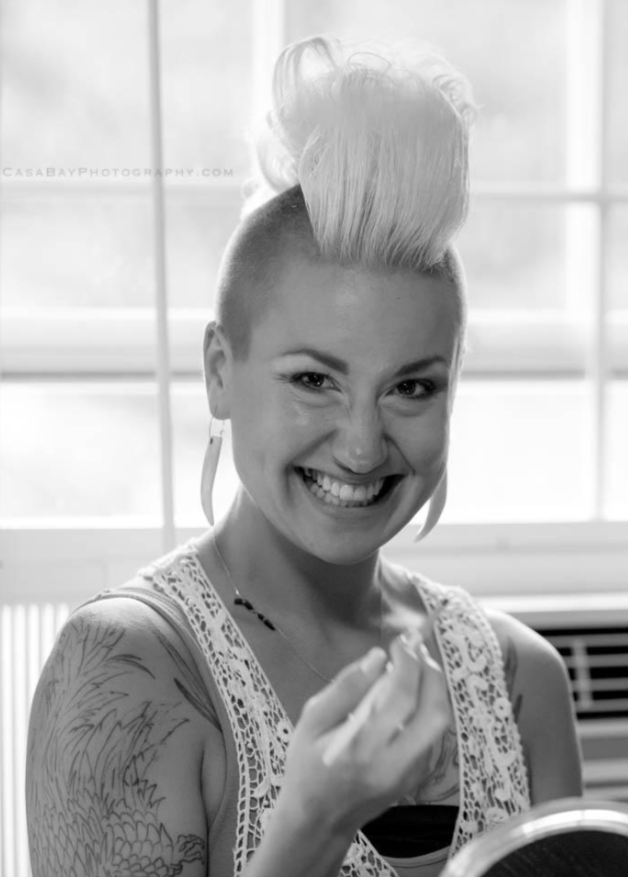 4. BE PREPARED TO FAIL!
One very important thing to keep in mind is: THINGS NEVER WORK OUT EXACTLY AS PLANNED! I can't stress this enough! It doesn't matter how prepared you think you are, something will not work the day of the shoot.
Give yourself permission to fail and change the plan! Try to think on your feet and use what is around you. I can't count how many times I had planned on doing one thing, and had to completely change the plan minutes before a shoot… the results are usually wonderful! Trust that you can do it!
Here is what we came up with!
Sarah places some flowers in Amanda's hair. I am really clumsy when it comes to this kind of thing. I am so thankful I had someone who is very talented when it comes to hair!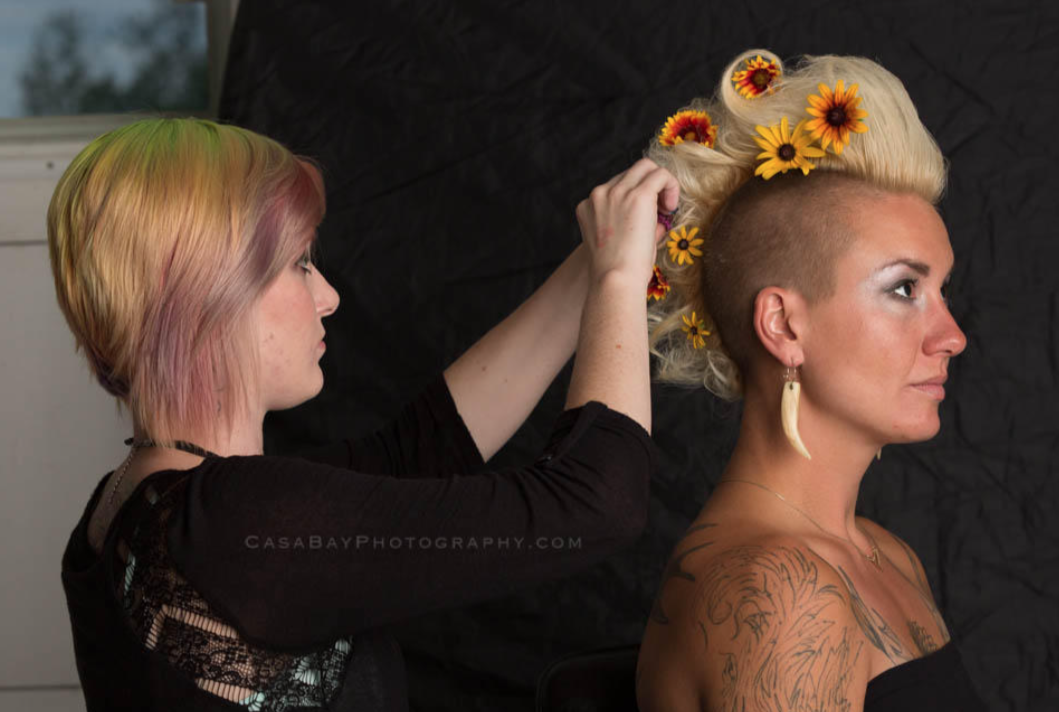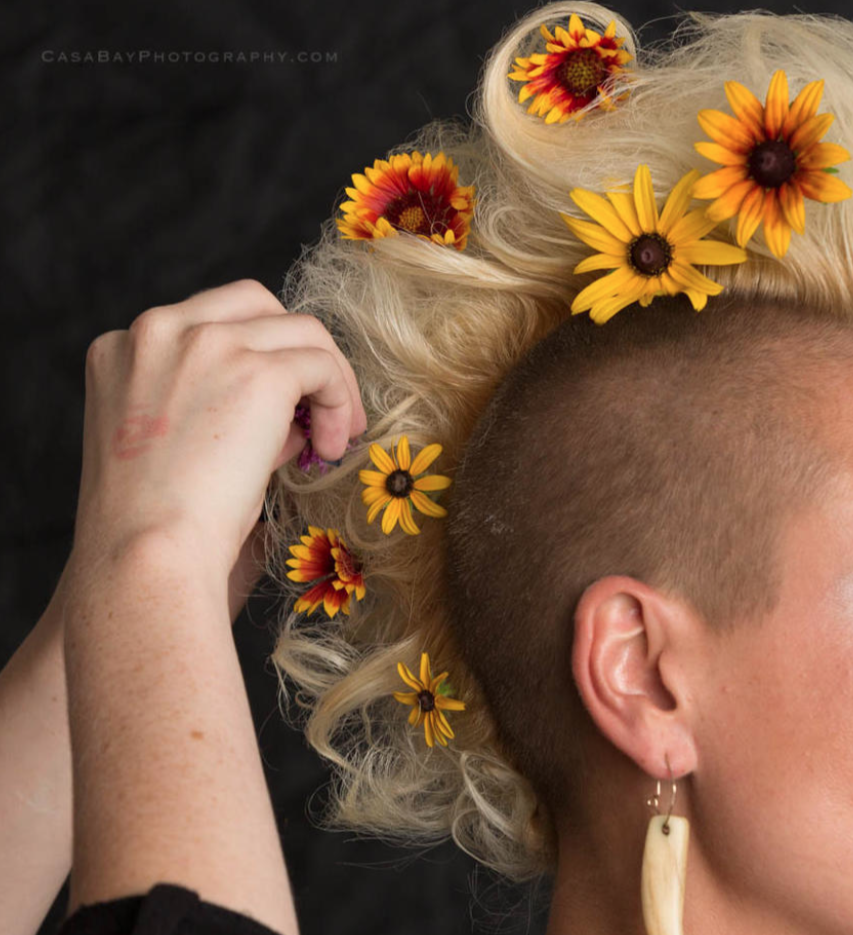 We changed the background when her hair was done. All I did was clip some white fabric to the large reflector I was using as a background.
Here is the finished image: I am a bit crazy about it!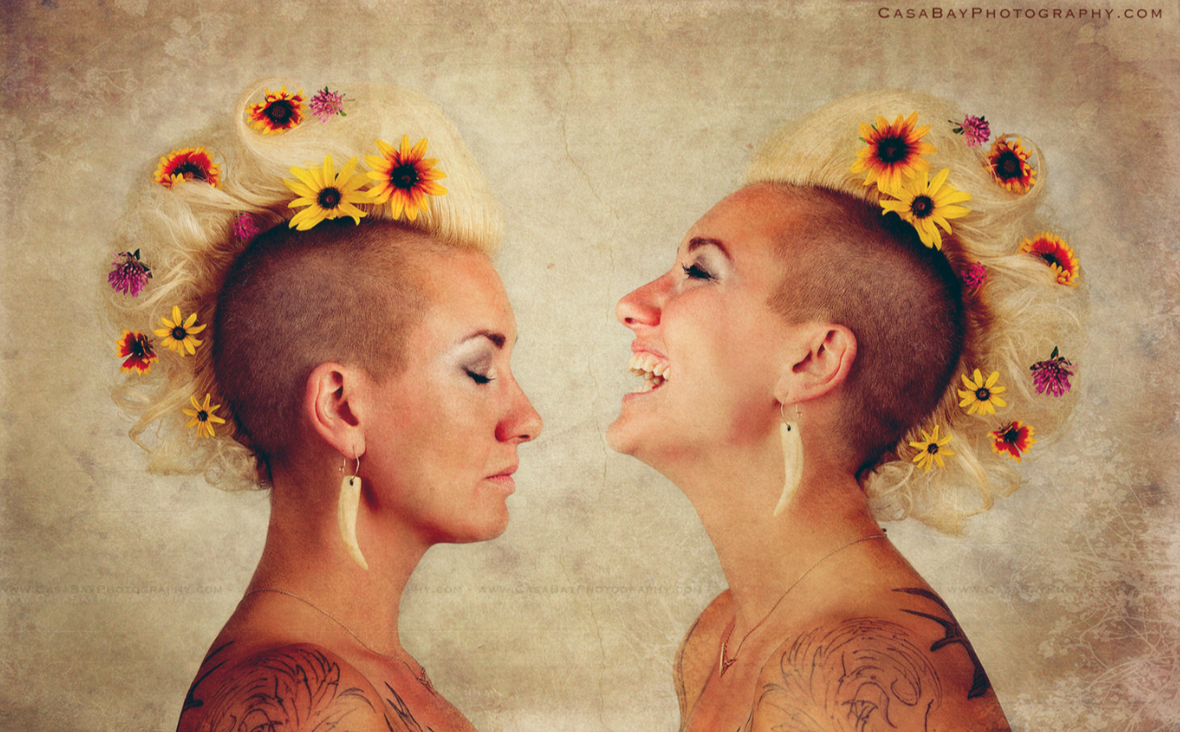 If you are interested in my post production, below is the progression of the image. Yes, I did put two in photos one, so there was some cutting and pasting involved 🙂 I love Photoshop, it has taken years to learn to use it properly, but now I can say that it loves me right back!