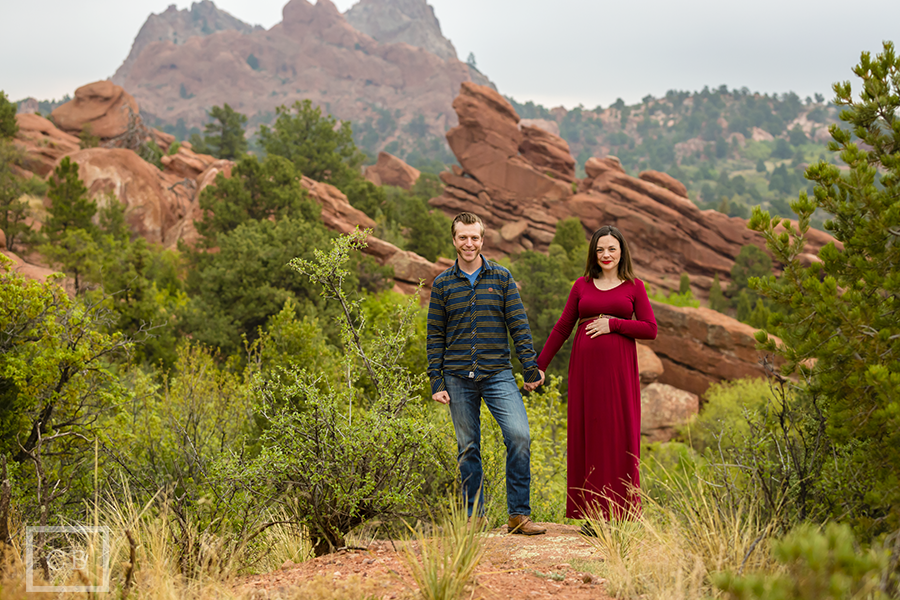 It is always special when you get to photograph your friends, and it is even better when you get to photograph them because of such a beautiful reason.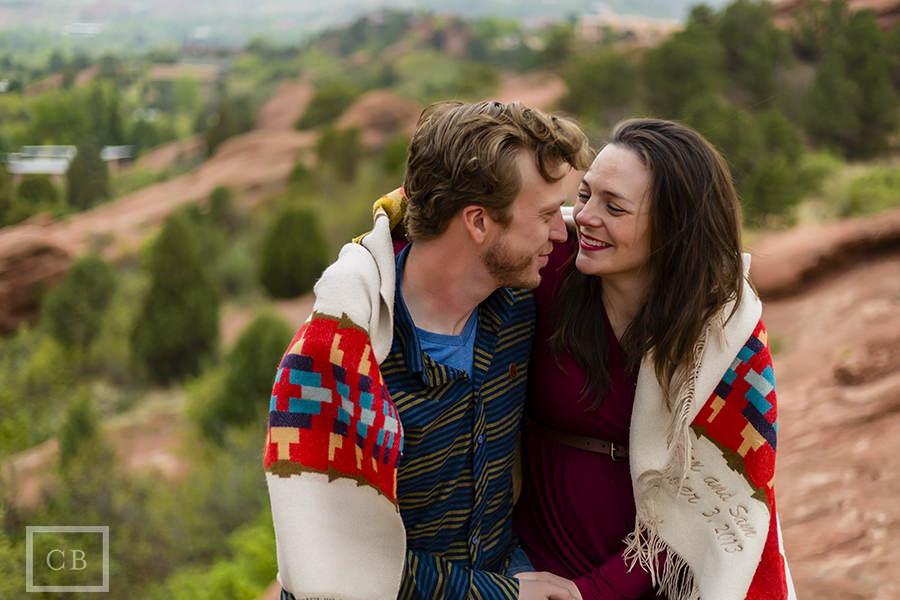 Sam and Alex are expecting their first baby. A crazy time surrounded by a warm and fuzzy feeling… a baby is coming!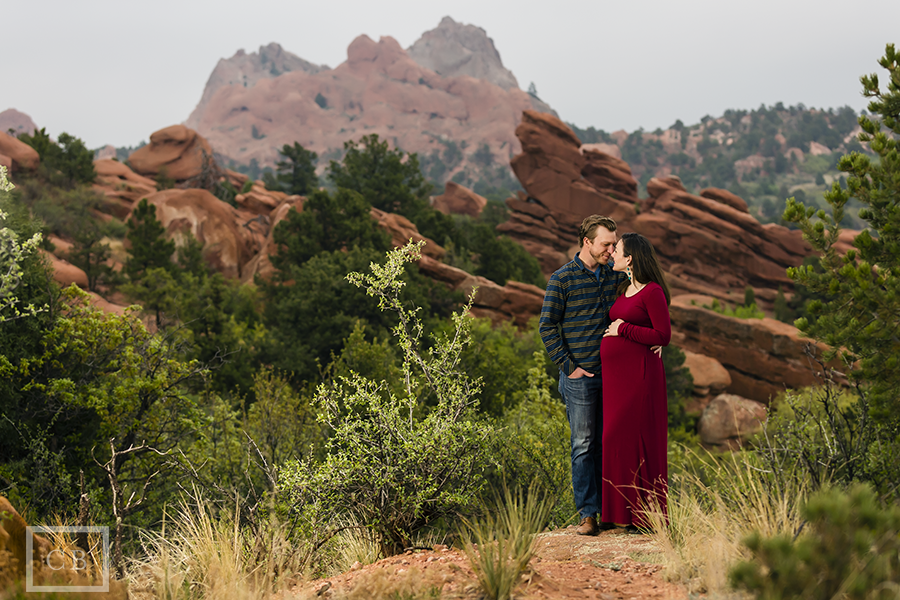 It has been wonderful to watch them go through this experience and being able to share with them many of the milestones and memories of a first pregnancy. I can't wait to meet their little baby!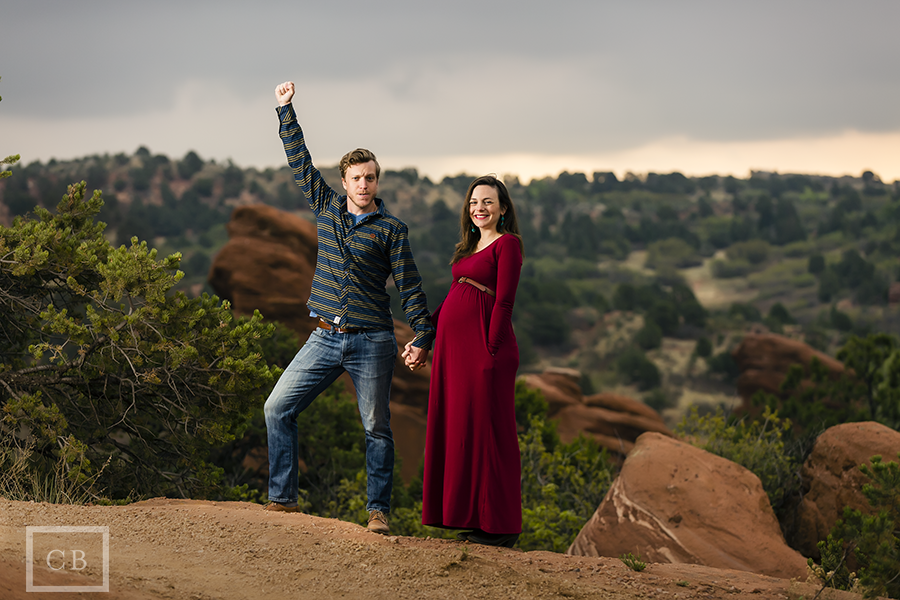 We woke up really early, but it was totally worth it! This maternity session at Garden of the Gods was not just stunning, but also terribly sweet. I love this particular area of the popular park, because it allowed us to stay close to the car, while having beautiful backgrounds to use.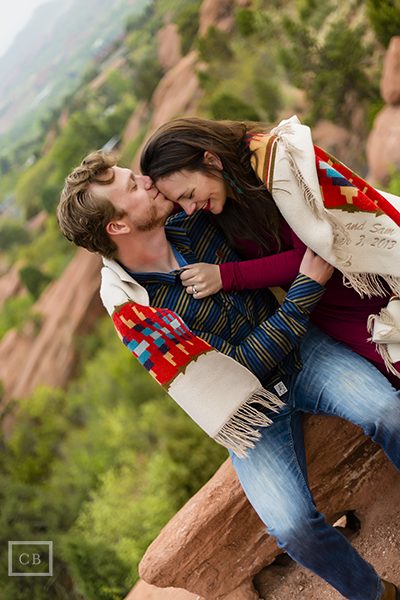 Sam and Alex brought their two fur babies with them for the session. They were energetic and super excited to be there, but knew how to pose for the camera and gave us their best smiles 🙂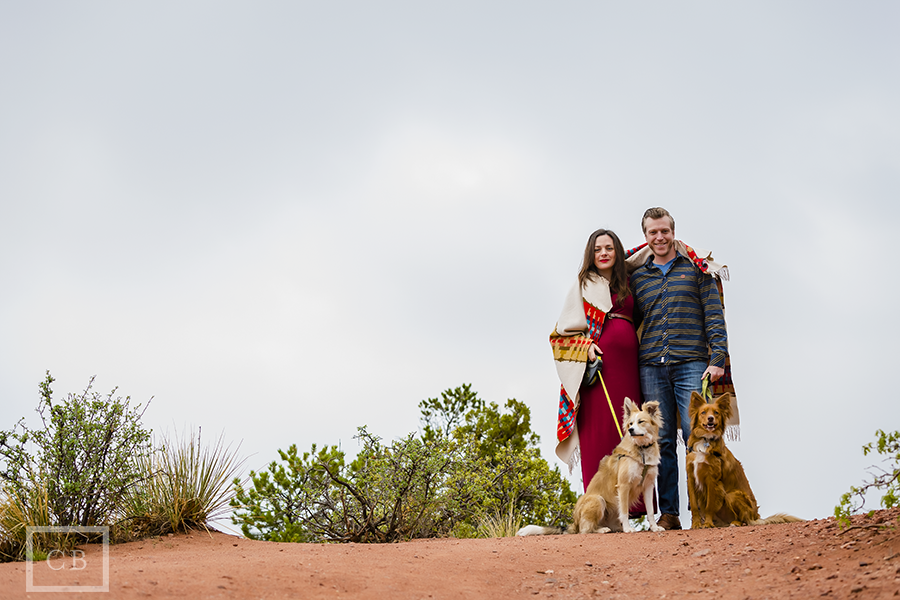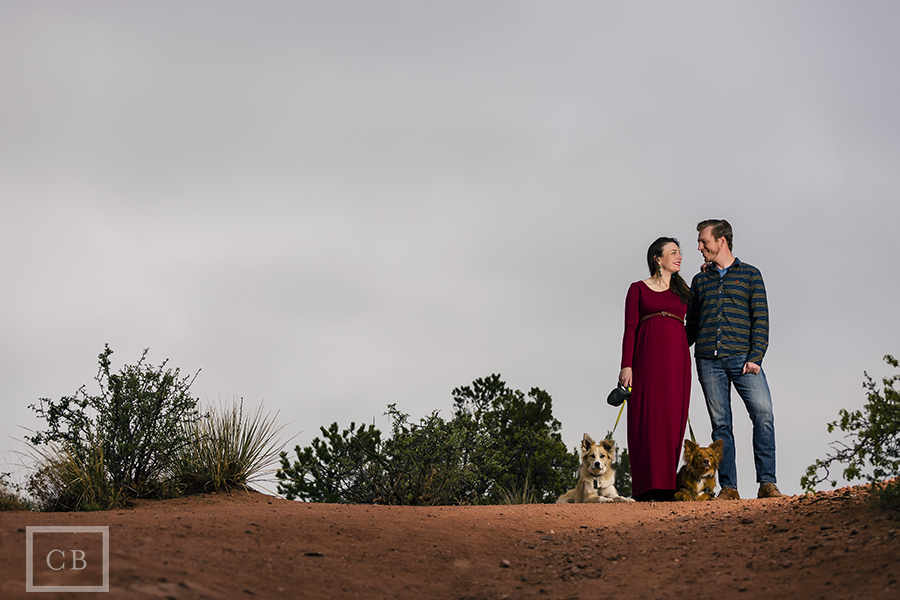 It can be a bit crazy sometimes when bringing a pet to a session, so I always recommend having an additional helper present that day to make things easier. These two pups were easy to work with, and though we had an unexpected puppy-poop related emergency, everything worked out well in the end.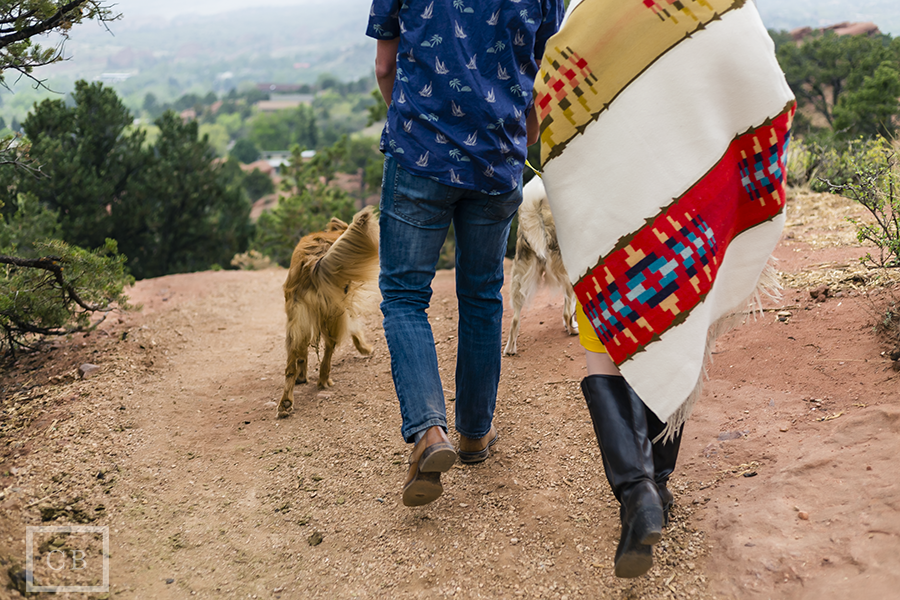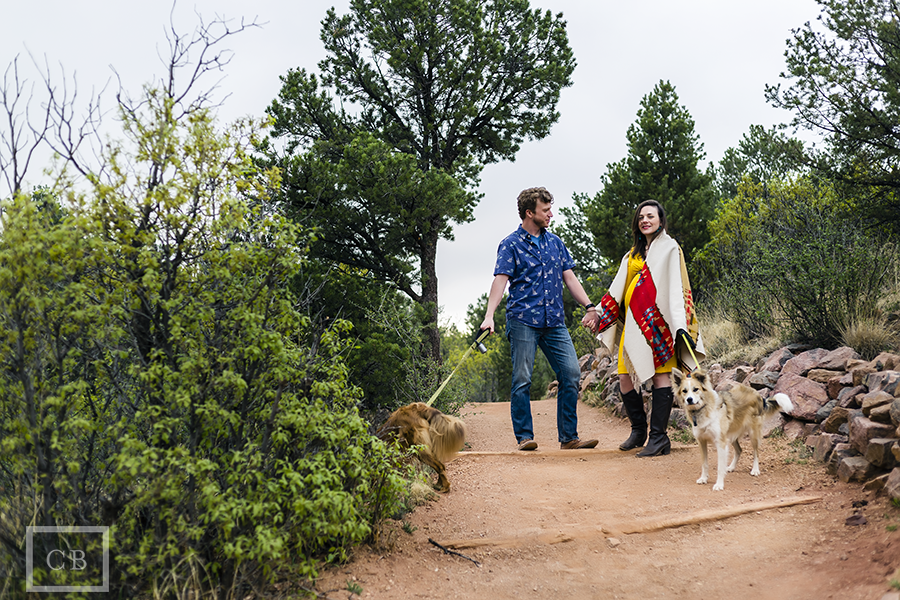 When doing maternity photos, it is always a good idea to bring an extra change of clothes with you. You may have to change in your car or behind a tree, but it does provide you with options and a greater variety of images to choose from at the end of the day. I have to say I love the colors Sam chose to wear that day. The red dress is just stunning, and the yellow one is perfection with her skin.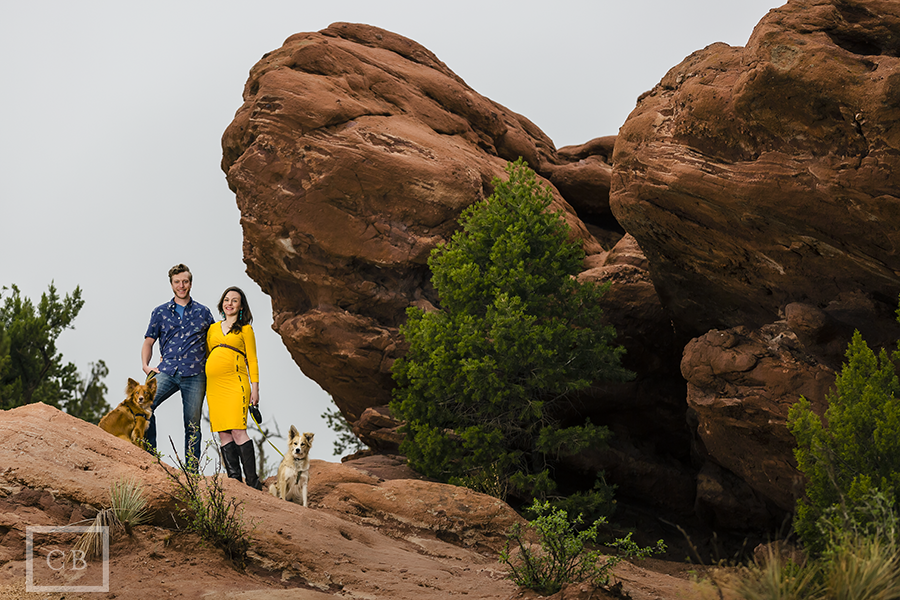 During her pregnancy Sam talked about how she has loved hiking and was lucky enough not to have crazy cravings. She also mentioned that Alex has been a total rockstar, he has been super supportive and spoils her every chance he gets.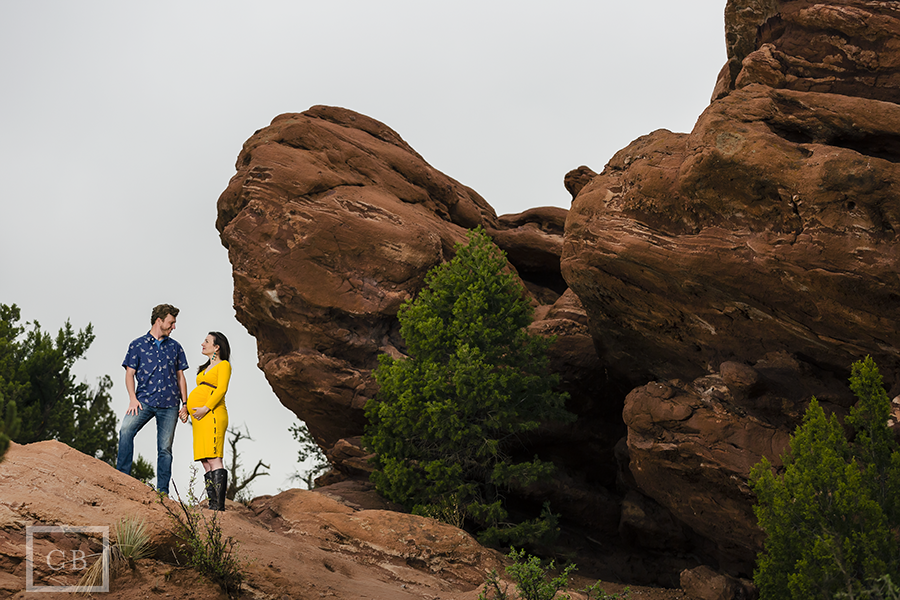 These two are great fun, I love how much they care about each other and how they are always able to laugh together. This little baby is coming into an already wonderful home, and we are all super excited about this new stage and to see this family grow.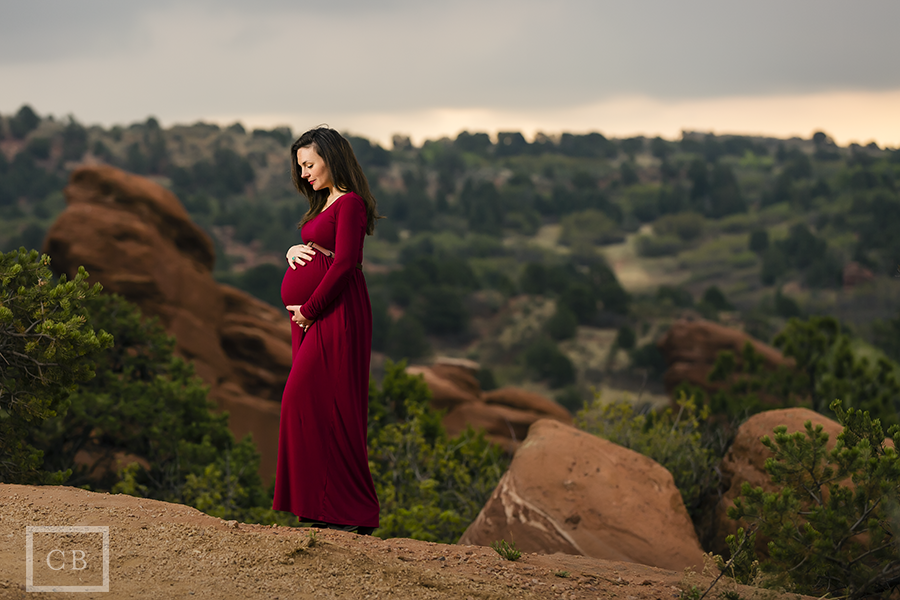 Doing maternity photography in Colorado Springs can sometimes feel like cheating, the backgrounds and locations this beautiful city has to offer make my job easy and make my clients happy!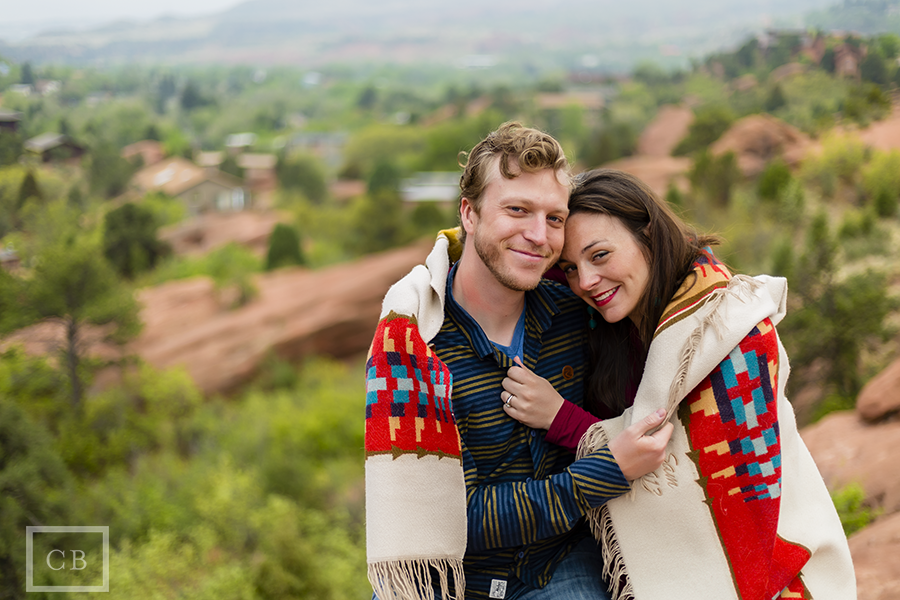 If you want to see more, check out the slideshow for this Maternity Session at Garden of the Gods below: