I had the opportunity of working with a wonderful woman and local entrepreneur here in Colorado Springs. Meet Lisa!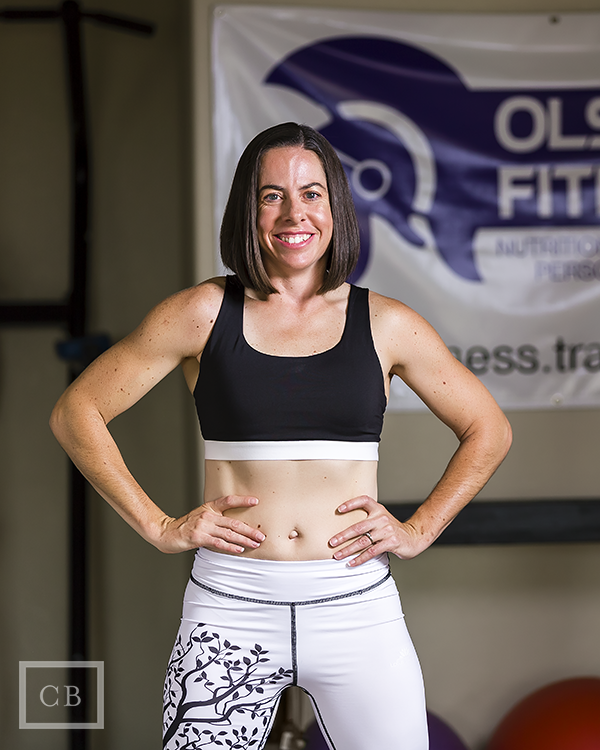 Lisa Olsson is a former collegiate athlete, coach, mom of two young boys and owner of Olsson Fitness. I have known her for a little over a year and have always been impressed with her drive and passion to help others… she is a pretty cool lady!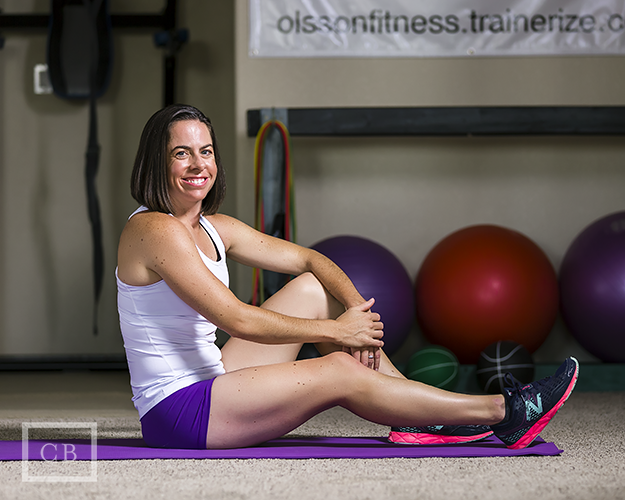 Lisa specializes in virtual nutrition coaching, virtual personal training, in studio personal training, group training and coaching other business entrepreneurs. This means that if you work with her you can get in shape without having to leave home! It also means that she can help you feel better and stronger to go out and enjoy this beautiful city and everything it has to offer.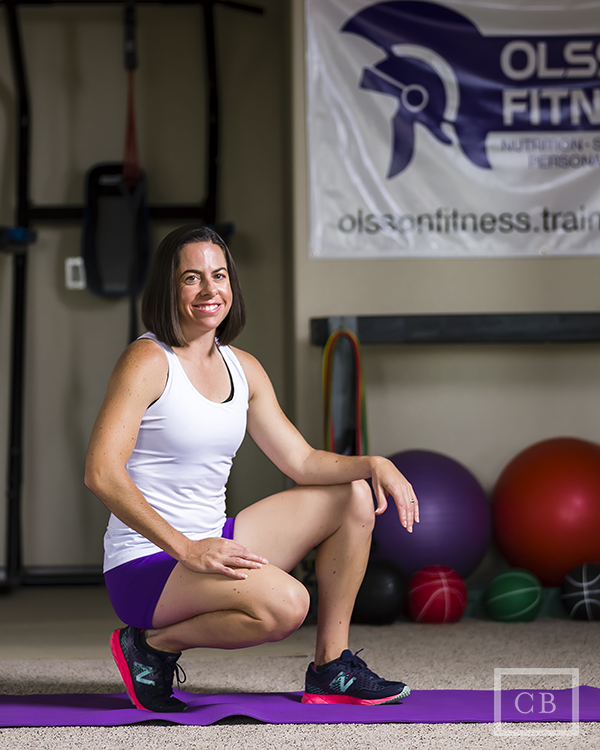 It is always fun to work and photograph people who have a clear vision of their business and a passion for it! Lisa is one of these people. She has designed Olsson Fitness around her ultimate goal: to help others achieve their goals.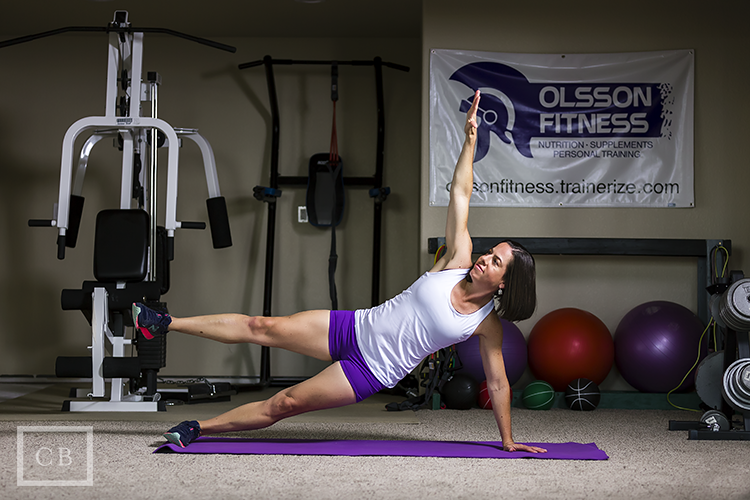 I photographed Lisa in her home gym. Here is where she does her own workout routines, and like every other parent, she has learned to to so while enjoying time with her two little ones. They love playing around while she works.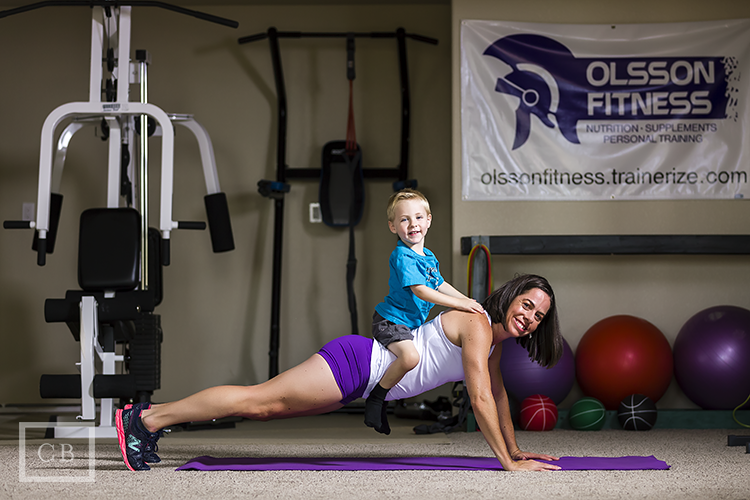 She understands the importance of increased energy to manage the daily balance of work life, family life, exercise and nutrition. If you would like to learn healthy habits for life, schedule a complimentary fitness and nutrition assessment with Lisa here: http://www.olssonfitness.trainerize.com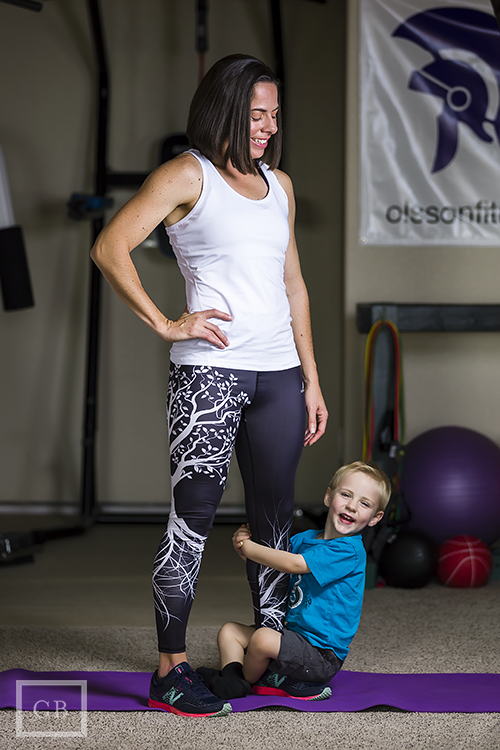 One of my favorite things about my job is to work with small business owners. It is very satisfying to help them translate their vision and brand into images that tell the story of who they are. If you would like to work with me in creating your perfect headshot session fill out the form below and we will get started!
Lisa's signature move: The one arm push-up!