While I only lived there for one year, I have to admit that I dream of going back. In my fantasy I leave my apartment and walk towards Maidan Nezalezhnosti on Sunday morning like I used to do, not without stopping for some delicious Varenyky on my way of course!
Ukraine is a beautiful place. It was hard to leave. I fell in love with the architecture, the history, and the culture. There is very little I could do in Kyiv without being surrounded by a strong sense of history.
Cari and I started talking about doing a Fine Art Shoot together and she suggested a Ukranian theme. I immediately fell in love with the idea. It is something that is close my her heart as well as mine.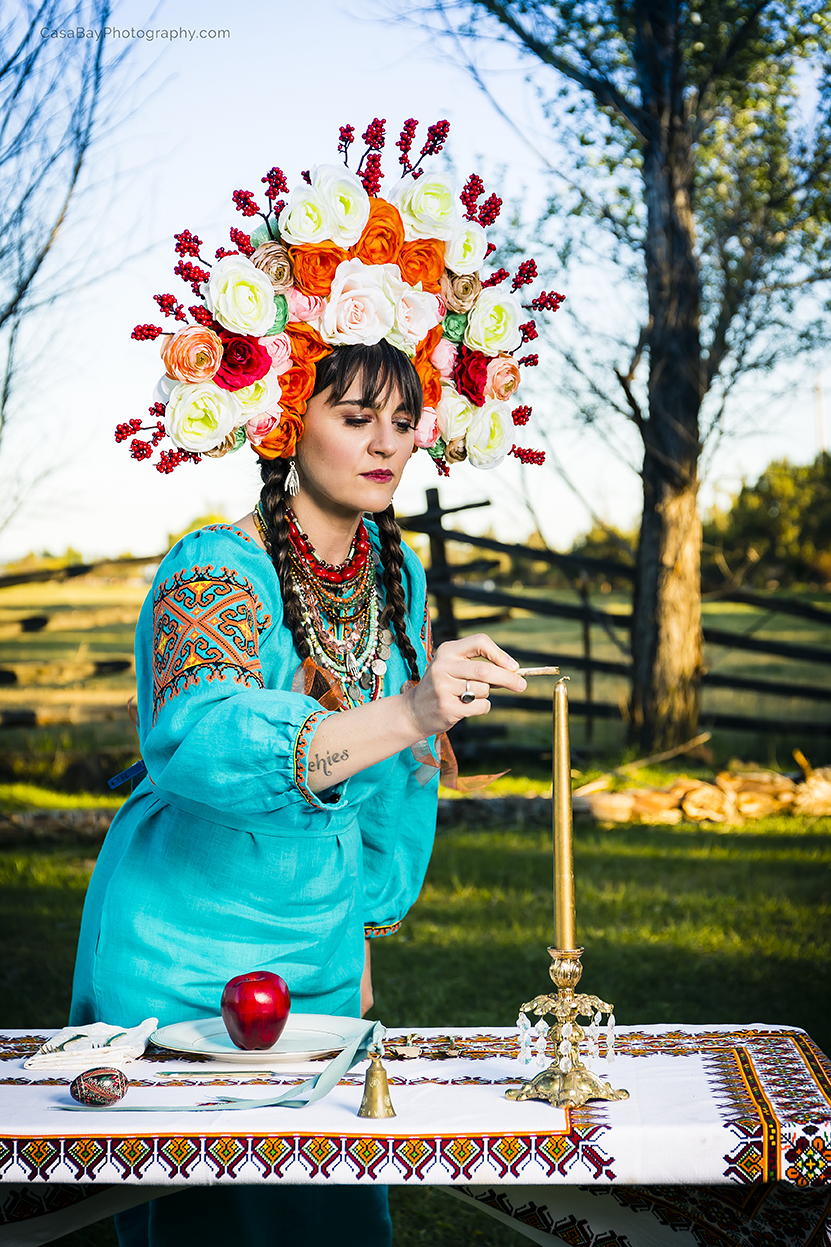 "This is my rendition of traditional Ukrainian dress. The folk style of my ancestors. Throughout the process of making this I spent a bit of time investigating the state of things in that region around the time that my Great Grandparents Emigrated- first into Canada, to settle in northern North Dakota. I'll never know why for sure, but I can only imagine that North America was a shining ray of hope to a people in a region whose autonomy has been usurped for ages. At the time they came, Ukrainians- specifically in the region of Eastern Galicia from whence they came, were being persecuted, interred, and executed by the Austro-Hungarian Empire on suspicion of colluding with Russia. Later, while my direct ancestors were farming 160 acres near Belfield, ND, the Soviets would intentionally starve millions of Ukrainians in an attempt to remove them from their land. I am grateful today for Wasyl (James) and Agnes Dolyniuk, Mitro and Pauline Hlebichuck- and my Irish Great Grandparents too- for taking the risk and getting on the right boat. I hope someday to travel to Galicia- to Ukraine- the border land." – Cari –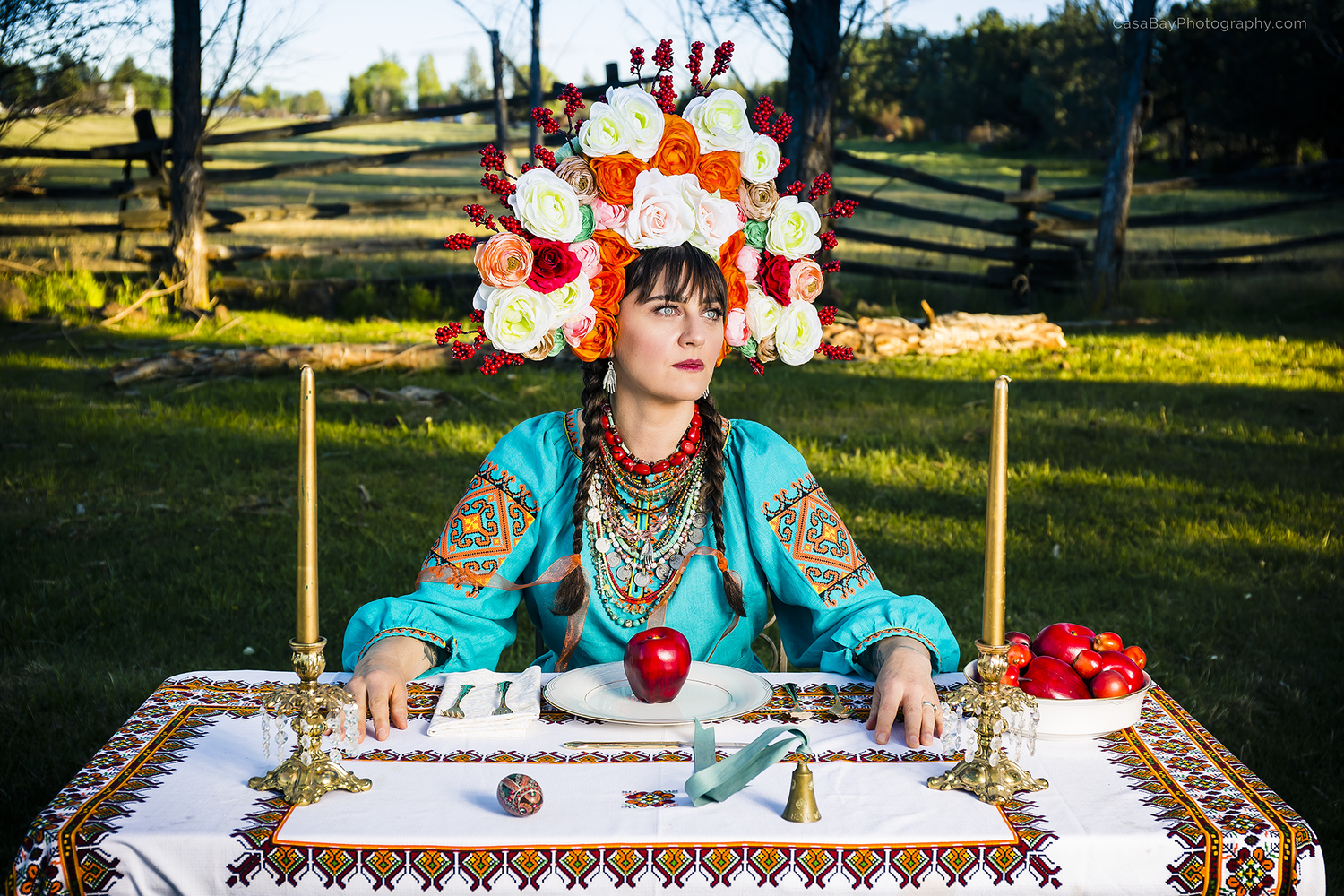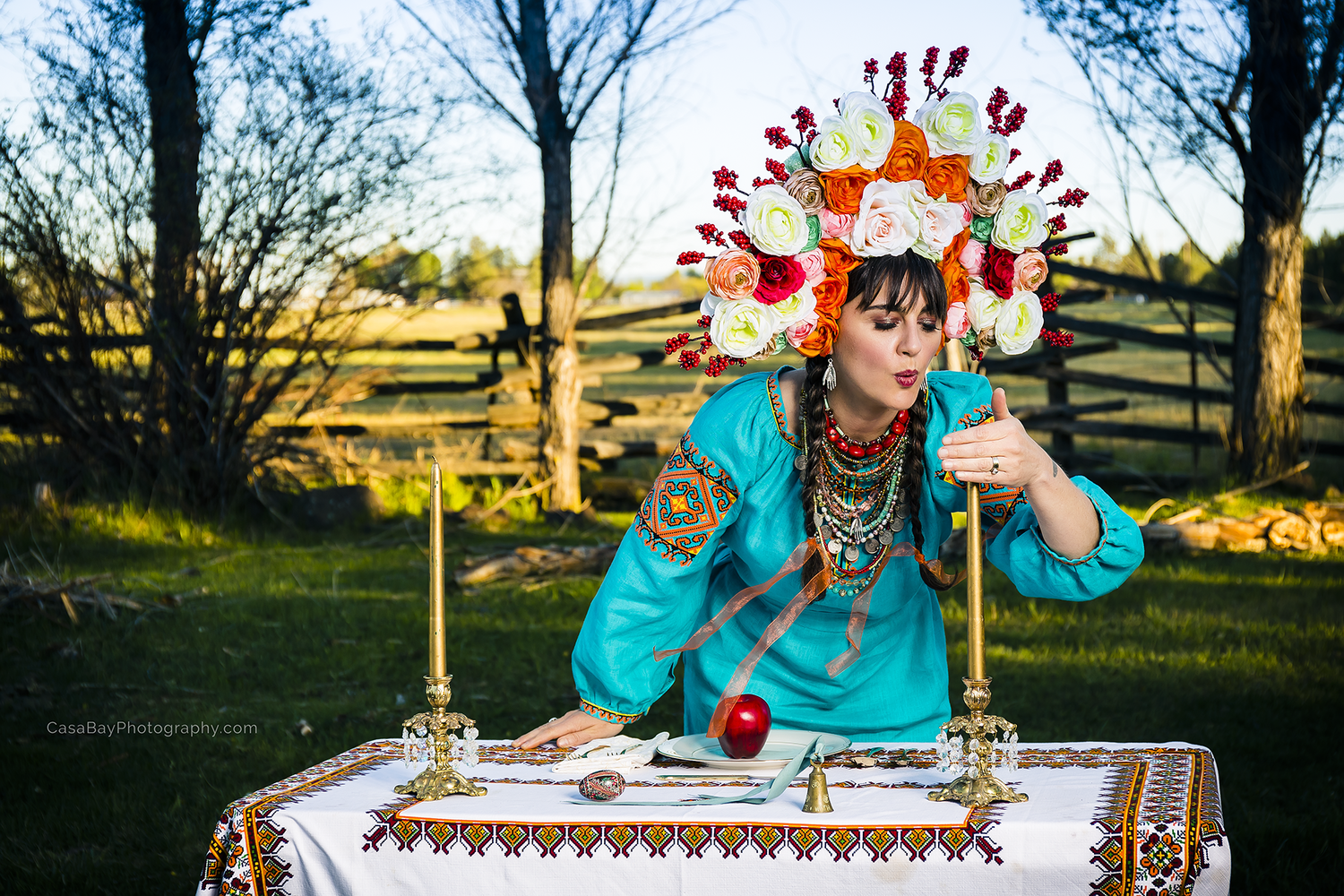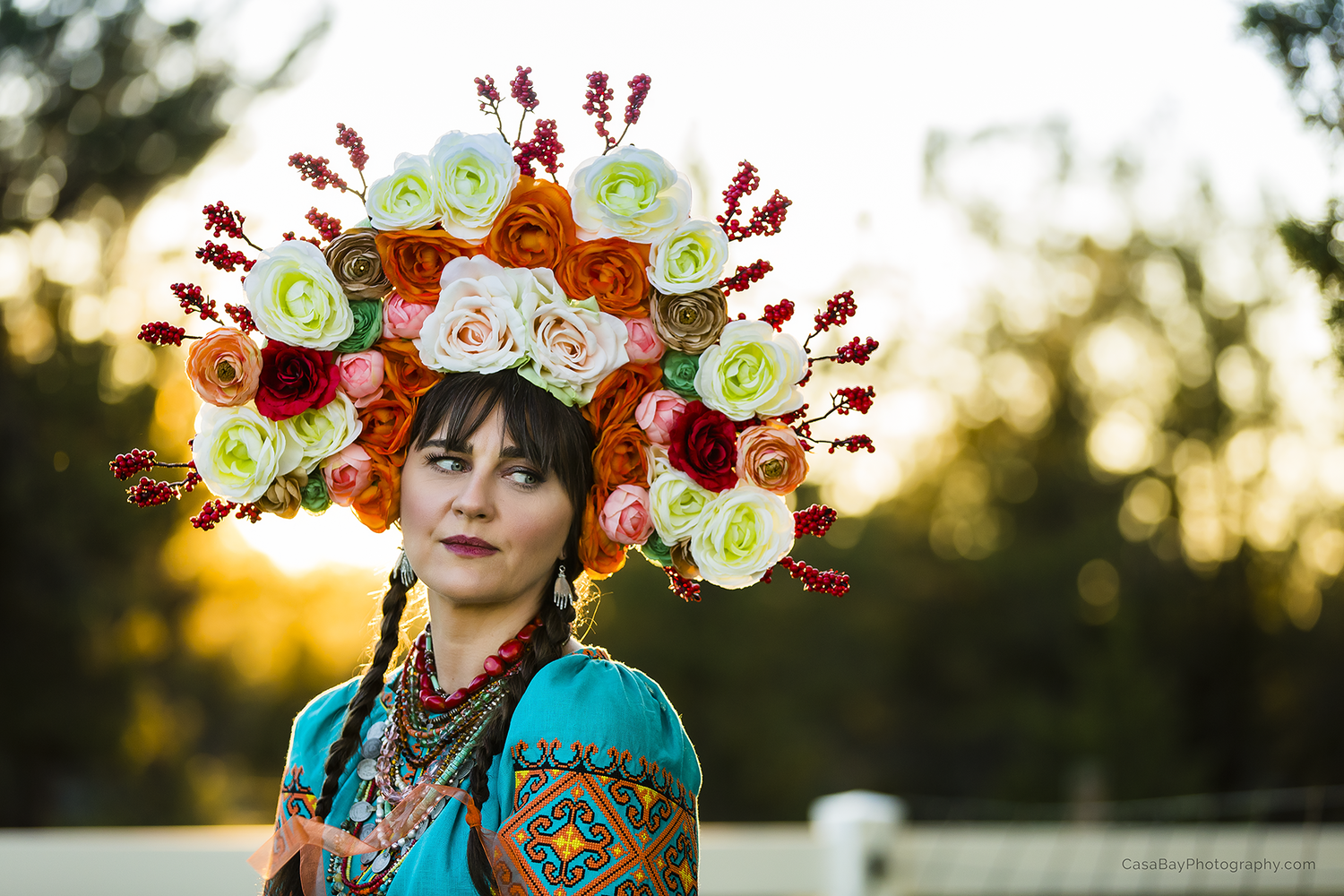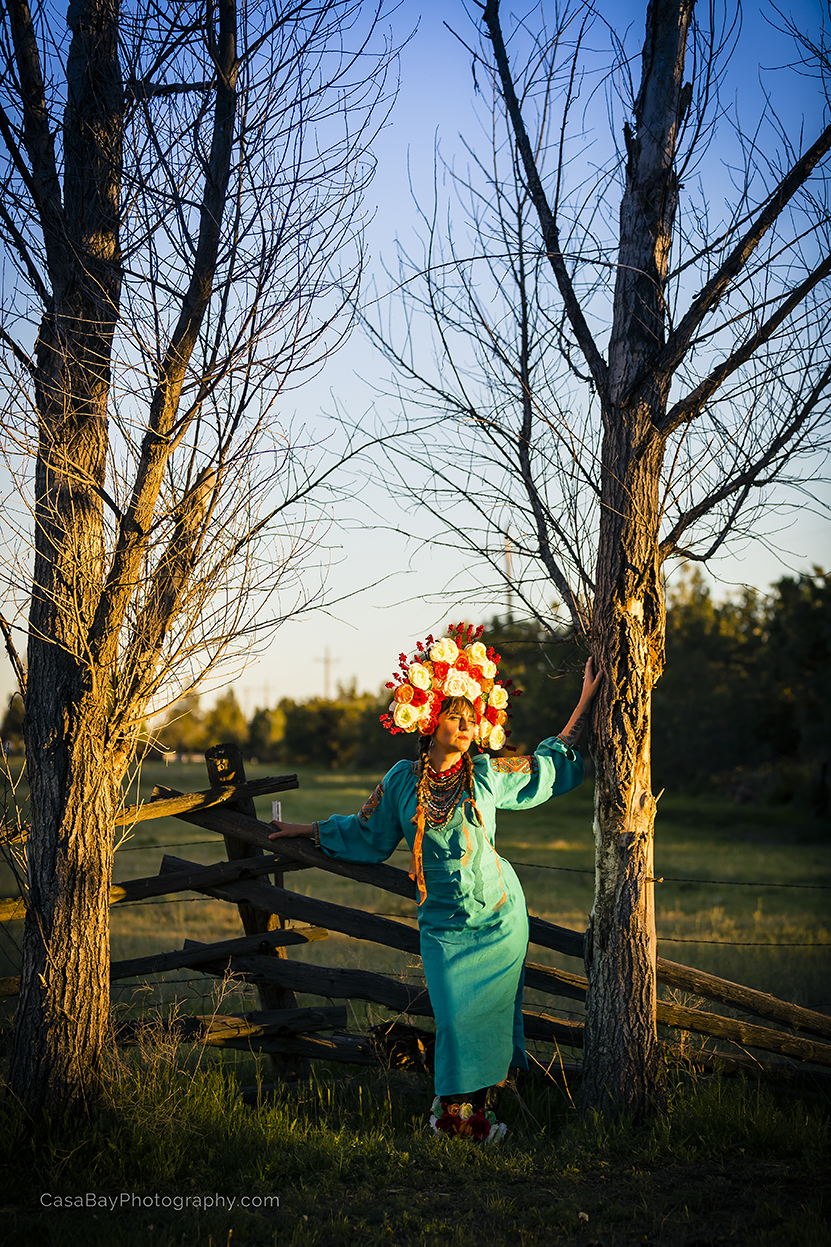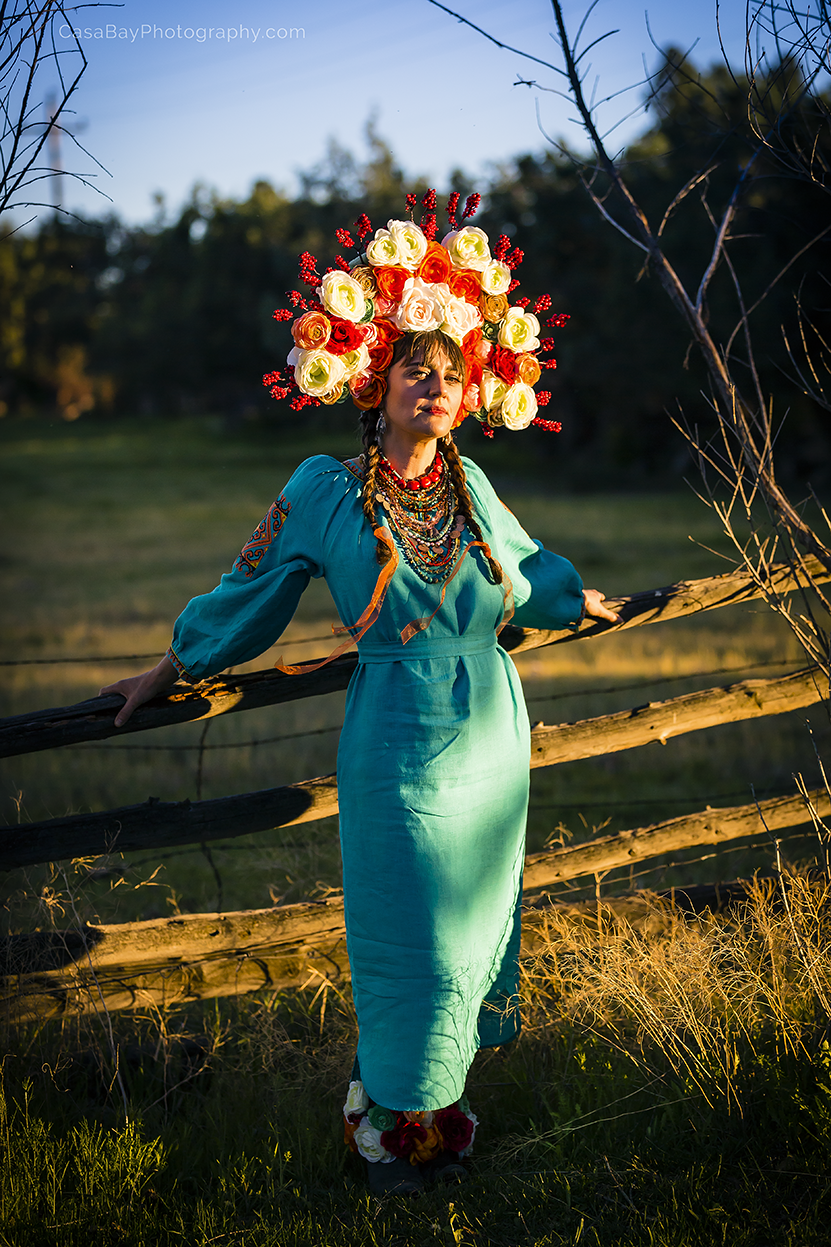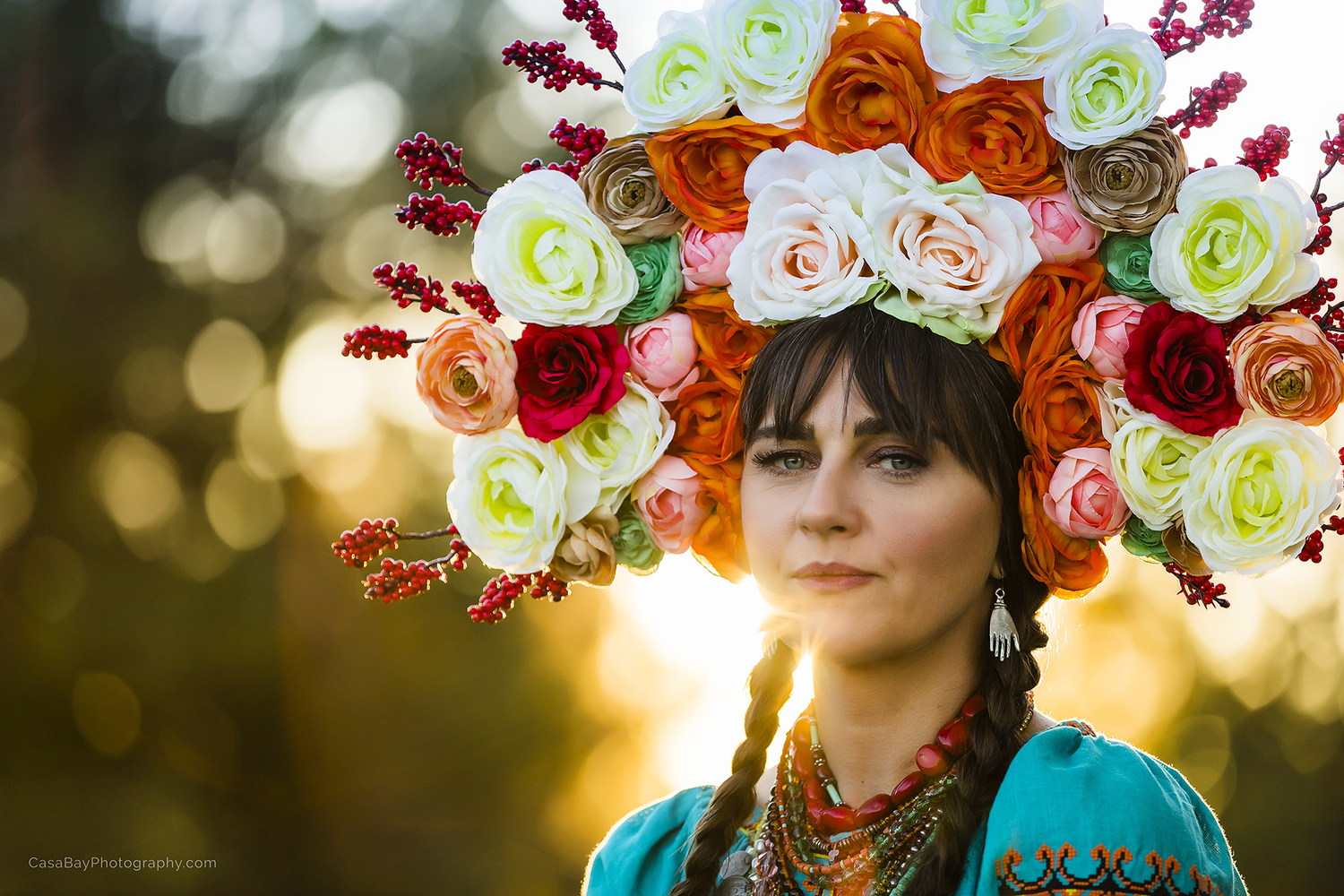 We wanted the images to be set in a farm and show a Ukranian inspired table. Of course we decided that a flower crown or wreath (traditional to Ukranian cutlure) was a must.
Thank you so much to Gary and Cindy Dale with Bad Boys Barbecue for allowing us to use your beautiful farm as background!