The other day, Maria told me, "I saw a picture of my grandpa laughing, and I heard him laugh–I haven't thought about his laugh in years, and there it was!" I looked at a picture of my own grandma and immediately remembered her beautiful perfume, and how she wore it whether she was out with friends or sitting on the floor with us playing Racko! while more than one of us kids cheated!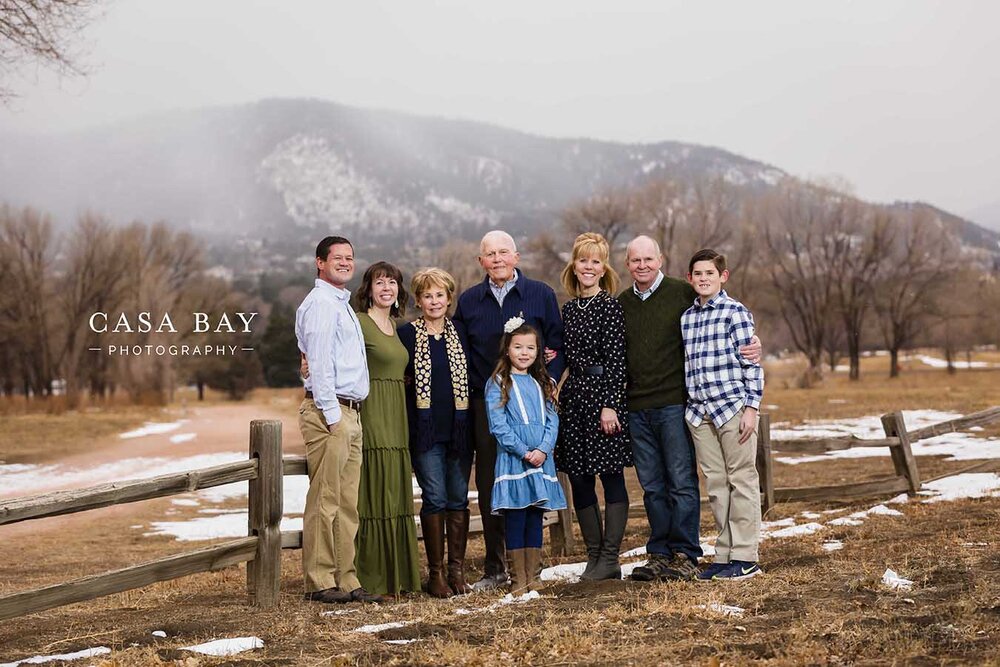 Pictures of our loved ones have a spectacular power to keep our memories close. We want to remember our kids as they grow through their stages, but we shouldn't forget our elders! Here are a few reasons why, while you have them, it's so important to include the older generations in your family photo albums.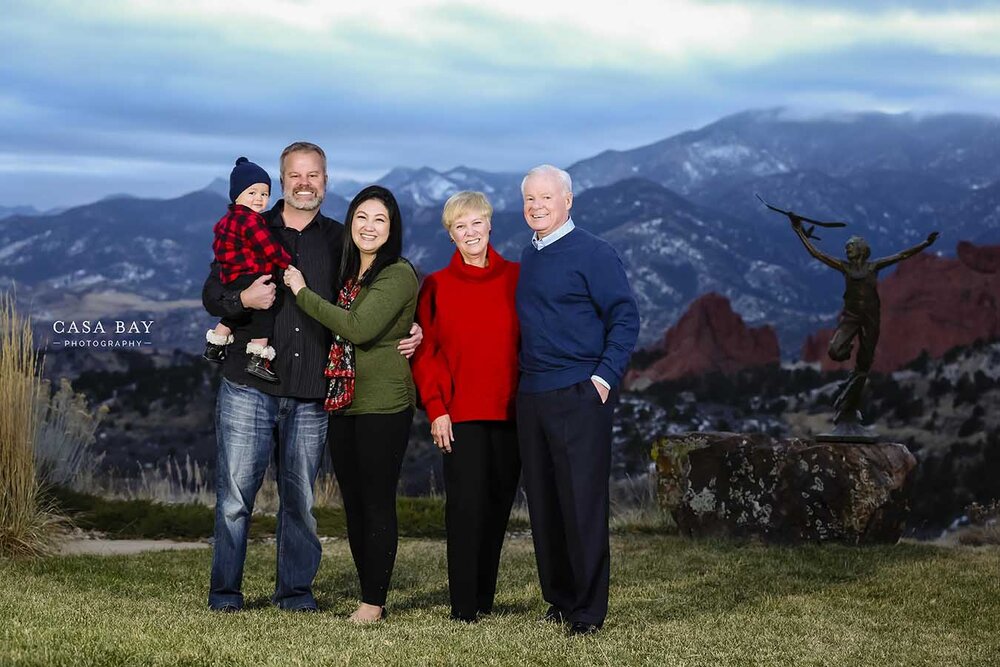 Including parents and grandparents makes them feel appreciated
Maybe we don't see our parents or grandparents as much as we would like because they live out of town or in a nursing home. Making arrangements to have them be a part of the photos shows our grands that we want them to be part of our memories.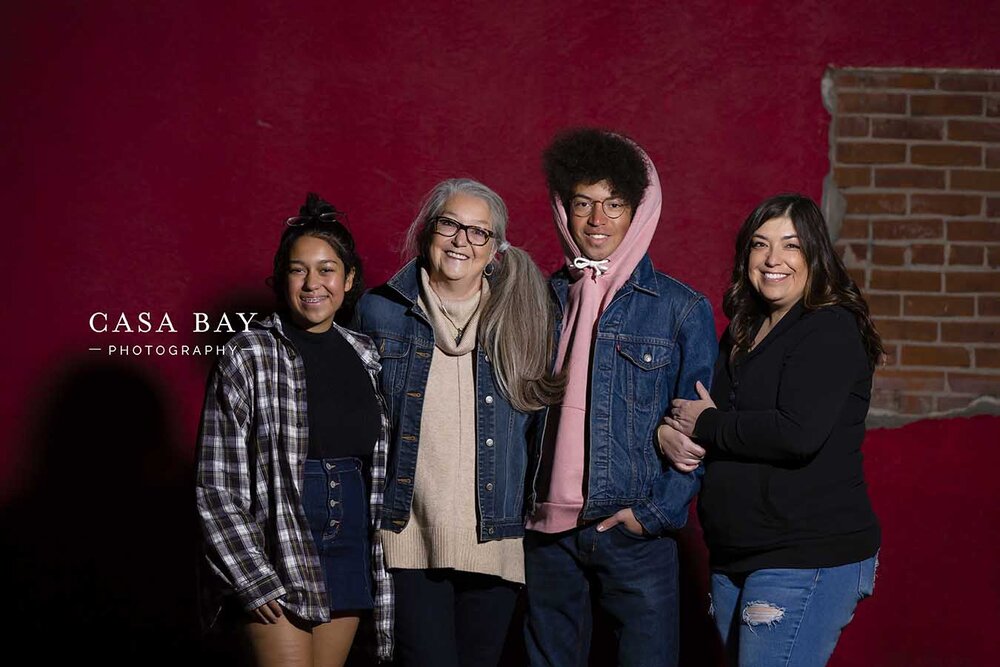 It makes them feel important
When you invite your older generations to be a part of the family group photo, you're telling them that they are important to you, and loved. A photo shoot with a skilled photographer is a fun and noteworthy event, and including them lets them know that you value their contribution to the family.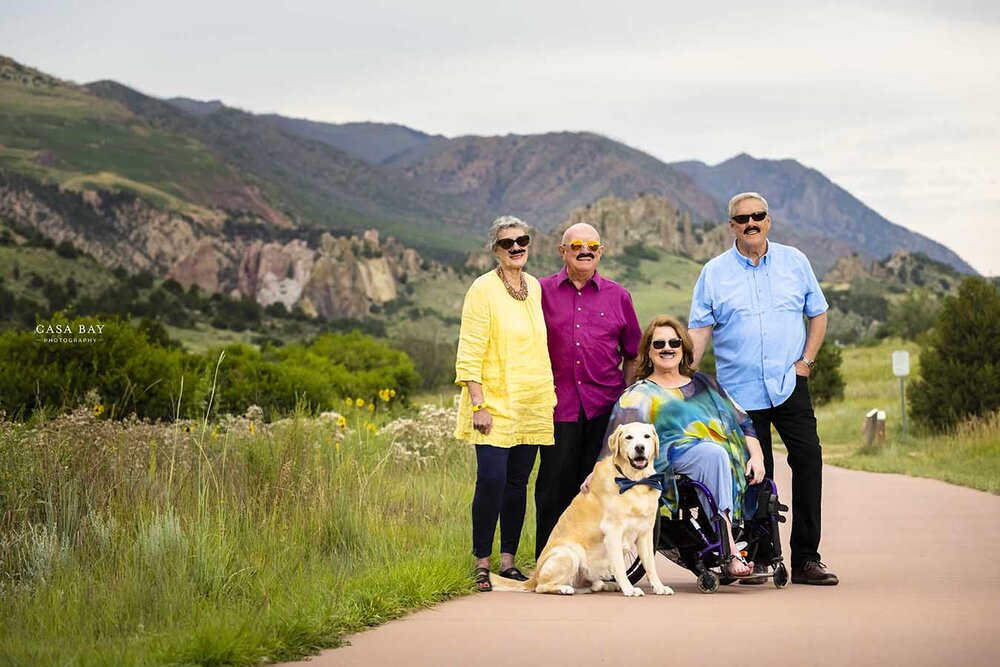 Family photo shoots are fun, especially for grandparents
Part of a good photo is a good smile…and getting kids to smile is, well, fun! When you invite grandparents to be a part of the family group photos, you're inviting them to be a part of a happy day with the family. They get to spend time with family members perhaps they don't get to see often, and the whole family will remember the laughs shared while the photographer worked.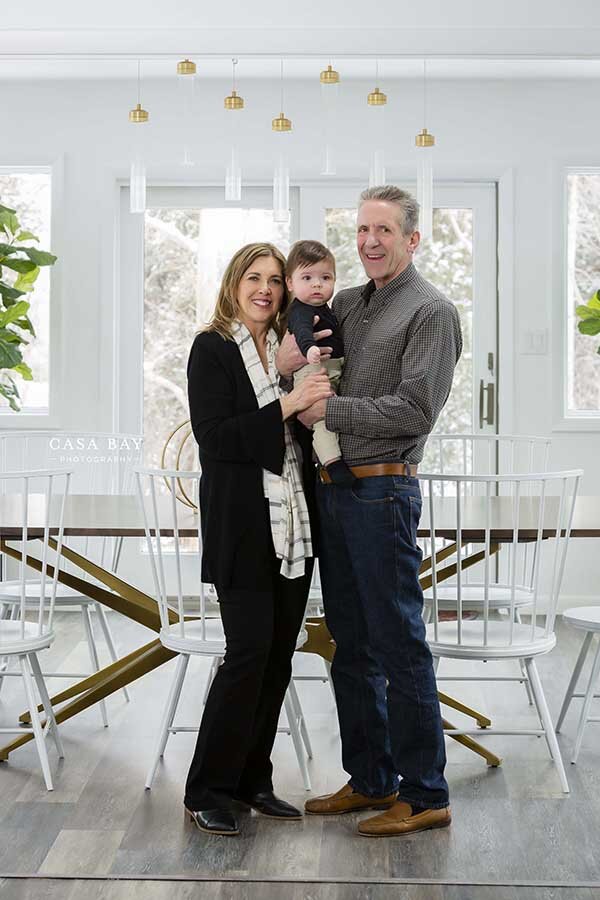 Photo memories span generations
Years–DECADES–from your photo shoot, your family will enjoy the pictures you have of the grands who have gone before. Your beautiful pictures really will transcend generations, leaving a legacy of love and memories that are truly irreplaceable. What a gift for your children to someday share stories of their grandma with their own grandchildren, Grandma's great-great-grandchildren!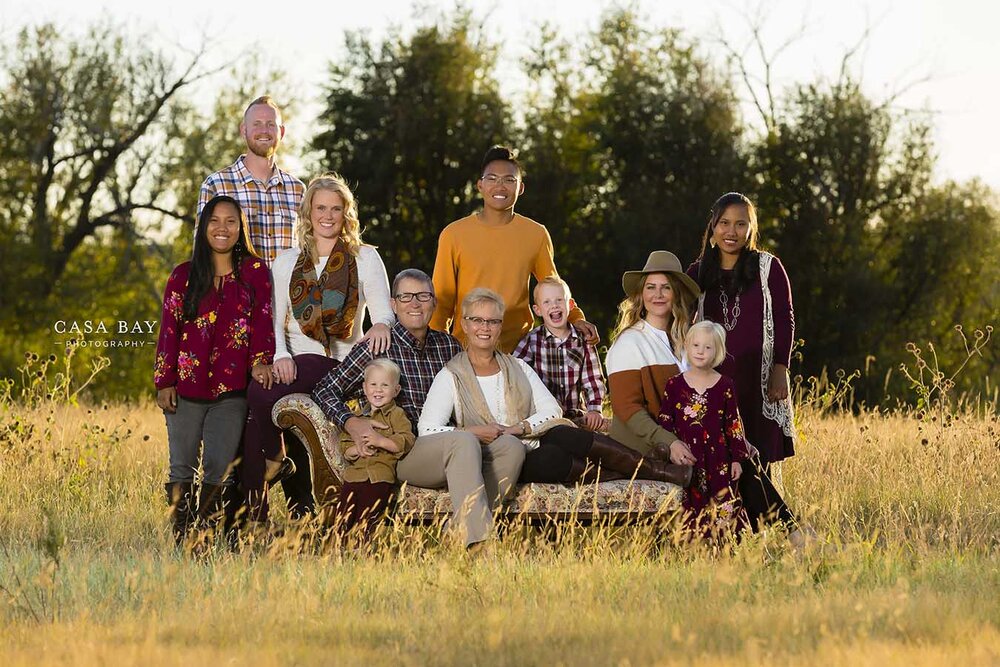 Pictures taken today with our elder generations connect us and our descendants–born already and yet to come–to our shared family history. I never met my great-grandma, but we share the same cheeks and chin; someday, my daughter might see herself in that picture, too. Line our photos up and you have a long line of strong women who have similar square faces!
The years that pass after a shutter click can see a lot of changes: kids grow up and leave home, scenery changes, new generations are born and older ones are lost. Maria's passion, and the backbone of CasaBay Photography, is to preserve family memories and history. So bring your parents, grandparents, even great-grandparents to your photo shoot, and give your family the gift of generations of memories.